Please view new version of this page
Let us present our team of Neurologists, Psychiatrists, Psychologists and Counsellors in Dubai
Prof. Dr. med D. Koempf (German Professor and Facharzt)
Prof. Dr. med D. Claus (German Professor and Facharzt)
Dr. med J. Marquardt (German Facharzt)
Dr. med H. H. Kollikowski (German Facharzt)
Dr med I. Klyk (German Facharzt)
Dr. med H. A. Jacobs (German Facharzt)
Dr. med E. Huening (German Facharzt)
Dr. H.A Mubarak (Austrian Facharzt)
Dr. K. Rider, Ph.D., CFLE (American Board Certified)
Mr. J. Alden (American Board Certified)
Mrs. C. Burmeister (American Board Certified)
Mrs. N. Kobty (American Board Certified)
Prof. Dr. med D. Koempf, MD, PHD (German Professor and Facharzt)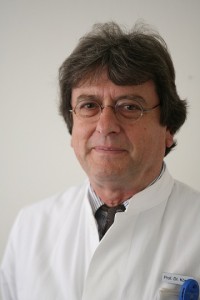 Professor of Neurology
Former Head of the Department of Neurology
University Clinic Luebeck, Germany
In the course of his outstanding academic career, Professor Koempf spent one year of research in the USA as a Fulbright Fellow at the Neurological Department of Mount Sinai Hospital, New York, after which he wrote his professorial habilitation in Germany. In 1987 Professor Koempf was offered the Chair of the Neurological Department at the University of Luebeck, Schleswig-Holstein, Germany, where he was Director of the Neurological University Hospital from 1987 until 2010.
Since his retirement from his University career in 2010, Professor Koempf, has continued being professionally very active in many ways such as holding consultation hours in Luebeck (Germany), in Mallorca (Spain) and now in Dubai at the German Neuroscience Center GNC.
On top of this, Professor Koempf as present General Secretary of the EFNS (European Federation of Neurological Societies) is also playing an important part within the framework of the entire European Neurology. The GNC is extremely proud and very happy to have this world renowned specialist for neurology reinforcing our team in Dubai by bringing his vast knowledge and neurological expertise to this part of the world and to our daily work at GNC.
Predominantly, Professor Koempf deals with all kinds of movement disorders, particularly Parkinson's disease and Multiple Sclerosis as well as the visual disorders, disorders of balance and vertigo which very often either precede or accompany neurological illnesses. In 1998, Professor Koempf wrote a scientific book on "Clinical Neuroophthalmology", published by the well-known Thieme publishers, Germany. Yet he also concentrates on all "Diseases of the Cranial Nerves" on which subject he published a book in 2006.
But beside these highlighted topics, Professor Koempf is, of course, just as experienced in all basic neurological diseases such as epilepsy, impaired cerebral blood flow with awareness of stroke, dementia, headaches and migraine and on the other hand polyneuropathy, restless legs syndrome or discopathy.
GNC, German Neuroscience Center (Neurology, Psychiatry, Psychology, Counseling in Dubai, UAE)
Prof. Dr. med D. Claus, MD, PHD (German Professor and Facharzt)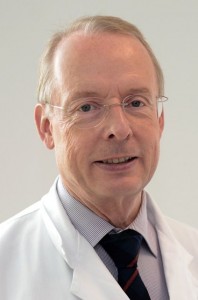 Professor of Neurology and Clinical Neurophysiology
Prof. Claus was head of the Department of Neurology at the Hospital of Darmstadt in Germany. In his department approximately 5000 neurological inpatients were seen each year. Part of the department was a neurological intensive care unit and a stroke unit. In addition the department included a muscle section and clinics for epileptology, and movement disorders.
Prof. Claus is certified in Epileptology, Neuroradiology, Rehabilitation Medicine, Clinical Geriatrics, Electroencephalography, Electromyography, Evoked potentials, Neurovascular ultrasound, and neuromuscular ultrasound. He regularly lectures at the University of Heidelberg. He has published more than 300 scientific publications including book sections.
In 1990 he received the Richard Jung Award from the German Society of Clinical Neurophysiology. This was for his scientific work in the field of transcranial magnetic stimulation. Prof. Claus is an active member of the editorial board of the scientific Journal for Clinical Neurophysiology (Thieme Publisher, Stuttgart).
In 1986 he was Guest Research Fellow, Prof. J Kimura, Univ. Iowa, USA, for 6 weeks, and at the same year the General Medical Council, London, registered him as a medical practitioner.
In 1987 he spent a year at the National Hospital Queen Square as a research fellow of the Royal Society, working with Professor P.K. Thomas and Professor Anita Harding amongst others. Since then he has retained his membership of the Queen Square Alumnus Association, and he is in regular contact with many physicians and colleagues from the United Kingdom. Prof. Claus was elected Corresponding Fellow of the American Academy of Neurology and of the Royal College of Physicians, London.
His areas of interest are Clinical neurology including stroke prevention, epilepsy, neurodegenerative disorders, movement disorders, polyneuropathies, and neuromuscular disorders.
Among all this Prof. Claus has a huge experience dealing with high techniques diagnostic equipments such as the colour coded duplex sonography; transcranial colour coded duplex and 24 hour blood pressure monitoring that use in Stroke prevention and Check-up and Headache work up beside the Muscle nerve investigation (neuromuscular disorders, muscle pain, entrapment neuropathies): 17-20 MHz colour coded ultrasound.
He is experienced in the use of Botulinum toxin for the treatment of dystonias, spasticity, and pain disorders.
He also gives talks on various Neurological topics
Muscle pain, lumbar disc disorders, treatment of muscular strain with Botulinum toxin
Primary and secondary stroke prevention, diagnostic techniques and medical therapy
Headache – Migraine, differential diagnosis and treatment, pain treatment including Botulinum toxin in headache
Epilepsy, clinical manifestation and treatment
Peripheral nerve disorders (polyneuropathies) differential diagnosis and specific therapy
Movement disorders, clinical manifestation and treatment
Multiple sclerosis, diagnosis and therapy
GNC, German Neuroscience Center (Neurology, Psychiatry, Psychology, Counseling in Dubai, UAE)
Dr. med. J. Marquardt (German Facharzt)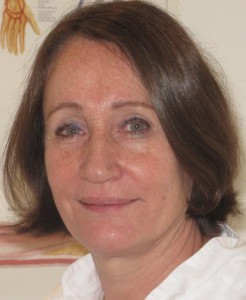 Specialist in Neurology
Dr. Jutta Marquardt was born and bred in Germany. She studied medicine at Julius-Maximilians-University, Wuerzburg, Germany and received her Medical License and her Doctorate in December 1979, finishing all her qualifications with the highest marks.
Dr. Marquardt went on with her education as a specialist for neurology at the Neurological University Clinic of the Saarland, Germany, where she took an engaged and active part in the out-patient clinic dedicated to Multiple Sclerosis (MS) and later at the Neurological Department of the University of Wuerzburg, Germany, where she headed the outpatient department designed to diagnosing and treating Myasthenia Gravis. Due to her highly qualified work, Dr. Marquardt became Head of the Department and permanent Assistant Medical Director of the Neurological Clinic at the University Teaching Hospital in Schweinfurt in 1983.
During this period (1983 to 1995) she additionally qualified in Psychiatry at Castle Werneck Hospital, specialized in Psychiatry and Psychotherapy. She then pursued her education in Neurological Geriatric Medicine and Neurological Intensive Care which she successfully finished within the given period of three years each. Committed to her work as a doctor, Dr. Marquardt became instructor for Neuro-sonographic investigations with the Association of SHI Physicians, Bayern, Germany. She also acquired her specialization in Acupuncture focused on pain and Psychosomatic Medicine.
In 1996 Dr. Marquardt set up her own large private outpatient Clinic for Neurology in Schweinfurt which she is successfully heading to this date. Dr. Marquardt has been and still is Neurological Consultant to the US-Army´s Tricare Insurance System with potentially 40,000 soldiers and their families in the region around Schweinfurt.
She takes a special interest in:
Diagnostics and treatment of seizures and Epilepsy;
Nerve and muscle injuries after accidents;
Neuropathy and Polyneuropathy for instance as a complication of Diabetes;
Lumbar Disc;
All kinds of Vertigo
Preventative Stroke check-ups as well as treatment and after care in case of stroke.
Dr. Marquardt has longstanding experience in diagnosing and treating any Disorder of Gait and Movement as well as the various forms of headaches and back pain. Due to her broad knowledge and qualification as pain specialist, she is well equipped to deal with all diseases of the nerves and muscles, including Multiple Sclerosis and Parkinson´s Disease, Alzheimer´s disease as well as all other kinds of dementia. She is also skilled in all kinds of psychiatric disorders, especially as concomitant diseases.
Beside her commitment to her professional highly qualified and outstanding medical career. Dr. Marquardt also cares for her family with two children who are both grown-ups today. Dr. Marquardt and her whole family always took an intensive interest in foreign countries and people of all nationalities which brought them to travelling the world in their spare time. Thus Dr. Marquardt became acquainted with the UAE and especially Dubai some years ago, liking the city and way of living in Dubai very much which then contributed to her wish of joining the GNC as a specialized doctor.
Dr. Jutta Marquardt, MD, PHD, lately acquired her Medical License in DHCC and is now working at the GNC German Neuroscience Center in DHCC, Dubai. Dr. Jutta Marquardt is a devoted medical doctor and a charming person who takes intensive interest in her patients and their social environment, directed by the aim to achieve the most satisfying medical and personal results for all.
The GNC Dubai is proud to present Dr. Jutta Marquardt as a member of their Team.
GNC, German Neuroscience Center (Neurology, Psychiatry, Psychology, Counseling in Dubai, UAE)
Dr. med. H. H. Kollikowski (German Facharzt)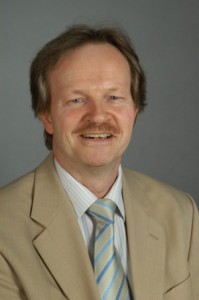 Specialist in Neurology
Specialist in Psychiatry
Dr.med. Hartmut Herbert Kollikowski, MD, was born in 1957 in Bonn-Bad Godesberg, Germany. Dr. Kollikowski studied human medicine at the University of Bonn and completed his degree in October 1982. Dr. Kollikowski is a Specialist in Neurology and Psychiatry with German Board Certification in both Specialities, granted him by the Medical Chamber of Physicians of North Rhine, Düsseldorf, Germany, in August 1989. From 1985 to 1989, Dr. Kollikowski completed the main part of his specialisation in Neurology and Psychiatry at the University Clinic of Essen, Germany. Dr. Kollikowski achieved additional qualifications in Acupuncture, Homeopathy, Naturopathy and was instructed in Autogenic Training.
Dr. Kollikowski paid study visits to the University Departments of Clinical Neurology in Berne, Inselspital, Switzerland (EEG Department, September 1986; Neurophysiological Department, July 1987) and Oxford, Radcliffe Infirmary, United Kingdom (Unit of Clinical Neurophysiology, August 1988). In Oxford, Dr. Kollikowski took part in the Neurology Grand Round at the hospital and gave a guest lecture on "Chronic borrelia encephalomyeloradiculitis". This case report was published in the Journal of Neurology (1988). In February 2007, Dr. Kollikowski accomplished an attachment to the Department of Clinical and Experimental Epilepsy at the University College London (UCL) Institute of Neurology and paid a visit to the Chalfont Centre for Epilepsy. Dr. Kollikowski is a Fellow of The Royal Society of Medicine in London.
From October 1990 to this date, Dr. Kollikowski has been practice-based in the Rhine-Sieg area in Germany and has been working as a Specialist in Neurology and Psychiatry in his own rather large specialist out-patients practice in Troisdorf near Cologne. Main topics of his professional work comprise diagnosis and treatment of neurological and psychiatric diseases such as epilepsy, headaches, Parkinson's disease, multiple sclerosis, stroke as well as stress, sleep, depressive, psychotic and neurotic disorders. Dr. Kollikowski focusses his special interest on epilepsy, headaches and vascular diseases. Dr. Kollikowski is a Member of the German Neurological Society (Berlin), the German Society for Psychiatry, Psychotherapy and Neurosciences (Berlin) as well as the German Society for Epileptology (Berlin) and the German Section of the International Federation of Clinical Neurophysiology (Darmstadt).
In 1989, Dr. Kollikowski invented a learning aid for the training of EEG assistants. This is a device designed to place correctly the electrodes for EEG recordings. This patented invention called "EEG Training Head", "Encephalocap 10-20″, was presented at the World Fair for Invention "EUREKA" in Brussels in November 1990. For the "EEG Training Head" Dr. Kollikowski was honoured by BRUSSELS EUREKA with the DIPLOMA IN RECOGNITION OF SPECIAL ACHIEVEMENT AND MERIT. In connection with the EUREKA in Brussels and the invention, Dr. Kollikowski was awarded the SILVER MEDAL OF MERIT by the AUSTRIAN ALBERT SCHWEITZER SOCIETY in VIENNA in recognition of special services to the Austrian Albert Schweitzer Society and its objectives.
Since May 2007 Dr. Kollikowski has actively participated as a Mentor in the Mentor/ Mentee Programme (mentoring of a medical student) at his former scholarship foundation, the Friedrich-Ebert-Stiftung (FES) in Bonn, Germany. In November 2008 and March 2009, Dr. Kollikowski attended introductory Arabic language courses at the adult education centre in Cologne.
GNC, German Neuroscience Center (Neurology, Psychiatry, Psychology, Counseling in Dubai, UAE)
Dr med I. Klyk (German Facharzt)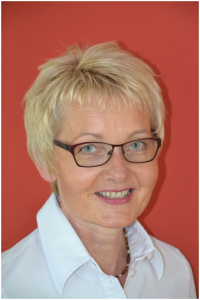 Specialist in Neurology
Dr. Irene Klyk studied human medicine at the renowned universities of Kiel at Hamburg city and she graduated with excellent degree in 1984. Dr. Klyk went on with her education as a specialist for neurology at the the university hospital Heidelberg, Germany under the supervision of Professor Hacke. Additionally Dr. Klyk is qualified as psychiatrist from one of Germany's largest psychiatric hospital in Wiesloch. Dr. Irene Klyk worked in a variety of sectors in both disciplines.
She has profound knowledge of electrophysiology (NLG, SEP, AEP), as well as in the assessment of complex EEG measurements, ultrasound examination of cerebral blood vessels and laboratory diagnostics. She is also experienced in conducting neuropsychological tests particularly for the diagnosis of dementias, depression or attention-deficit/hyperactivity syndrome (ADHS). During her almost 30 years of professional experience Dr. Irene Klyk acquired significant experience of diagnosis and detection of the various psychiatric conditions and their treatments. She headed the department for epilepsy at the university hospital in Frankfurt, Germany, where she gained a special knowledge about various seizure disorders and their therapy. As acting Chief Physician of a rehabilitation clinic in the State of Hesse she focused on issues relating to medical treatment of serious neurological diseases. For 12 years now Dr. Irene Klyk has been working in her private center, over regional accepted outpatient practice diagnosing and treating patients with both neurological and psychiatric conditions.
In the field of neurology her daily work includes treatment of seizure disorders, Morbus Parkinson, Multiple Sclerosis and other inflammatory diseases of the nervous system, migraine and various headache disorders, cerebrovascular disorders as well as diseases of muscle or nervous system, like compression syndromes of nerves, neurological nerve injuries in the line of metabolic diseases (such as diabetes mellitus e.g.) or disc diseases. Due to her dual qualification she is also well experienced in the treatment of disorders in the frontier areas of neurology and psychiatry like e.g. dementias (dementia disorders), as well as treating physical symptoms caused by mental disorders like e.g. in consequence of the burn –out-syndrome. Her core competencies in the field of psychiatry include the diagnosis and treatment of depression, psychoses and ADHD/ADHS in adults. Dr. Irene Klyk has a good sense for patients with congenital mental impairments, who are in need of specialist care due to concomitant diseases, such as epileptic seizures, spasticity or behavioural disorders. In addition to her work in her private practice Dr. Irene Klyk is a certified and highly respected expert carrying out complex neurological and psychiatric expertise for courts and insurances. This background enables her to assess the state of health of a person from different perspectives and consider the whole person with the background of his life and to include all relevant aspects in the discussion of treatment. As most of the neurological and psychiatric illnesses are long-term or chronic, the sensitive contact with the patient is very important to her. Since the patient concerned has to adjust his life accordingly, a trusting relationship between doctor and patient is fundamental.
Dr. Irene Klyk is looking forward to her new professional challenge at GNC Dubai with great interest and enthusiasm, and we at the GNC are very happy to have her in our team.
GNC, German Neuroscience Center (Neurology, Psychiatry, Psychology, Counseling in Dubai, UAE)
Dr. med H. A. Jacobs (German Facharzt)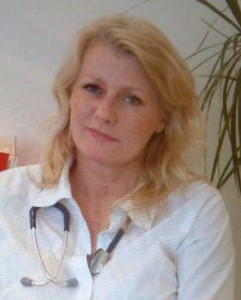 Specialist in Neurology
Dr. Jacobs is a specialist in Neurology with a vast experience in Psychiatry who found her way to Dubai. She was born and grew up in the beautiful countryside around Cologne in Germany. After her A-level she went to Berlin to study Philosophy and Medicine at the Free University (FU Berlin).
In 2000 she completed her Facharzt apprenticeship successfully in Neurology in Berlin and worked until 2003 as Consultant in Neurology in different Hospitals in the Center of Berlin.
Amongst the many things she did in Berlin she performed numerous electroneurographical and myographical studies in a specialized practice in Hackesche Markt in Berlin. In addition She helped developing a new Hospital ( Medianklinik Gruenheide ) dedicated to the Rehabilitation of neurological and neurosurgical disease. She worked many years in Psychiatry including old age, Dementia and Psychosis unit. She worked closely with the drug addiction team and lead an outpatient clinic for mentally unstable patients.
She has a vast knowledge and experience pertaining the whole spectrum of Neurology, Psychiatry and Rehabilitation. Dr. Jacobs acted as a medical adviser in Neurosurgery. In 2003 she accomplished the British Physicians license and went to England and worked there in different hospitals. Including Kings College Hospital in London, and in Brighton and Sussex University Hospital within the Neuroscience Unit in the Hurswood Park Neurological Centre.
She is a member of the Royal College of Physicians in London as well as a member of the Aerztekammer Frankfurt in Germany.
Dr. Jacobs always worked in leading positions and taught students of different University Hospitals because of her comprehensive knowledge and experiences. She has a charismatic and warm personality and likes to inspire her team to work closely together to enhance medical performance and ensure the highest standards of care for her patients. Travelling is one of her hobbies and that's how she got to know Dubai. She was fascinated by the city and decided to come back and bring her expertise to the German Neuroscience Center. Dr. Jacobs speaks English like a native speaker and she enjoys contact with different cultures. Another hobby of her is horse riding and Dubai is a nice place to practice it.
Dr. Jacobs achieved her Dubai Health Care City license in February 2013 and is now one of the core members of the GNC. She is actively involved in the development of the Center and envisions the integration of German Standards in the Dubai Health Care City. Her special interests are Headache Syndromes, Movement disorders and Neuropsychiatry. She also has an expertise in diagnosing and treating Sleep disorders. She is welcoming patients from all over the world in Dubai and is looking forward to meeting you.
GNC, German Neuroscience Center (Neurology, Psychiatry, Psychology, Counseling in Dubai, UAE)
Dr. med Eva Huening (German Facharzt)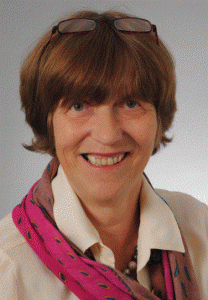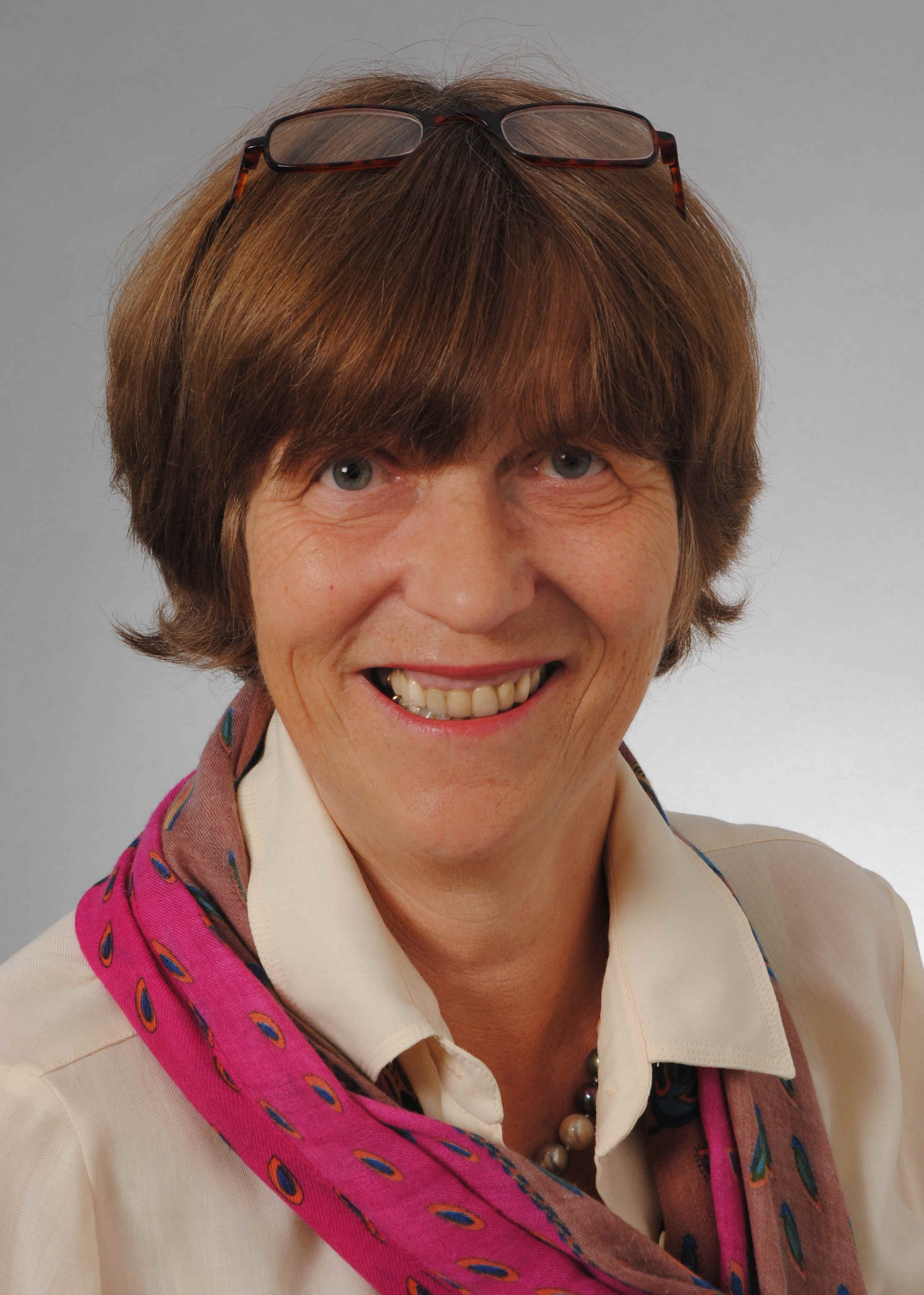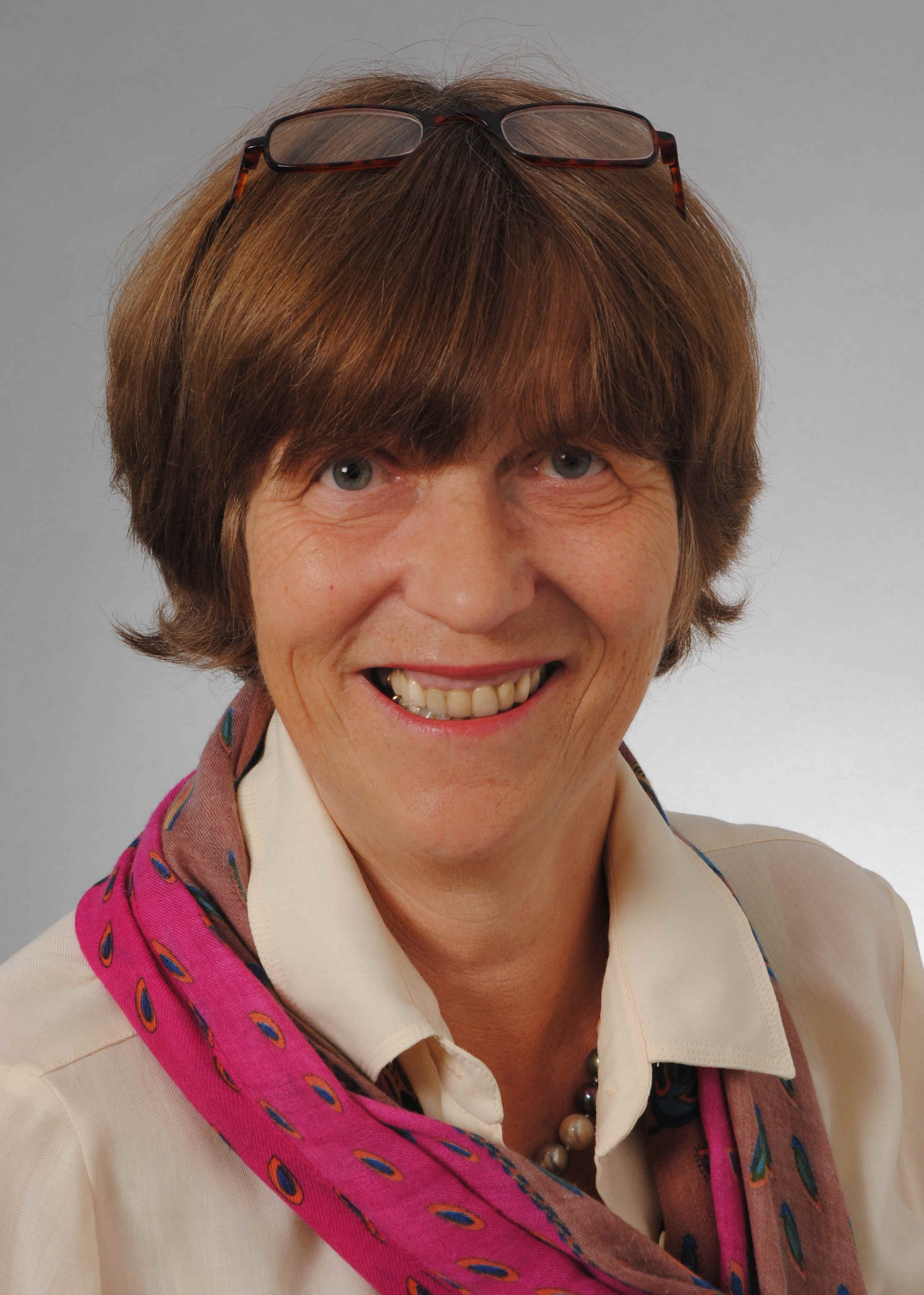 Specialist Psychiatry
Dr. Huening completed her Medical Study with Approbation in Germany at Eberhard Karls University Tuebingen in 1985. She practiced as Senior House Officer in the Internal Medicine for two years in Bad Berleburg and from 1988 until 1989 in the General Psychiatry in Gelsenkirchen.
From 1990 until 1993 she did her post graduate training as a Registrar in Psychiatry in Midlands-hospital Pietermaritzburg, South Africa. She worked in different psychiatric departments with a wide range of psychiatric conditions, including culture specific syndromes. She attended the lectures at the Psychiatric Department, Durban University. From 1994 until 1998 she did her postgraduate training in Neurology in Pulsnitz Saxon. Dr. Huening acquired her specialization in Neurology and in Psychiatry in Dresden Saxon. Dr. Huening has since worked as Senior Consultant in various Psychiatric hospitals in Germany.
Dr. Huening has a longstanding clinical experience in diagnosing and treating psychiatric diseases, such as affective disorders depression and bipolar disorder, psychotic disorders, OCD, anxiety disorder, posttraumatic stress disorder and substance abuse. As Senior Consultant her first concern is the professional approach to her patients. She always keeps her professional knowledge and skills up to date, therefore she is constantly involved in the German Hospital Association "Amuep/Agate" from the LMU Munich (Study group for controlling Drug-therapy, -safety and -interactions in psychiatric disorders).
Dr. Huening has also experience in electroconvulsive Therapy in treating severe cases of Major Depression. Dr. Huening is Member of the DGPPN (German Association for Psychiatry, Psychotherapy and Neurology) and ECNP (European College of Neuropsychopharmacology). Beside her specific skills in Psychiatry and Neurology Dr. Huenings medical practice is guided by ethical principles, she is treating patients politely and considerately, respecting patient's right to confidentiality, respecting their dignity and their individuality. Dr. Huenings work is in partnership with her patients to support them in caring for themselves to improve and maintain their health.
GNC, German Neuroscience Center (Neurology, Psychiatry, Psychology, Counseling in Dubai, UAE)
Dr. H. A. Mubarak (Austrian Facharzt)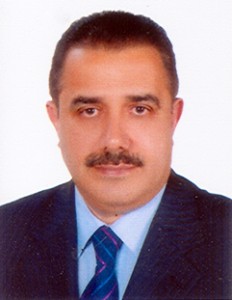 Senior Consultant in Psychiatry
Dr. Hossein completed his MB.CH.B degree in Medicine and Surgery at Baghdad University in 1974. He then practiced as Senior House Doctor at Rasheed Teaching Hospital –Baghdad (1200 beds) for three years. Dr. Hossein carried out his postgraduate studies at the University of Vienna, Austria, working in the Psychiatric Hospital of the AKH, headed by Professor Dr. Peter Berner, over a period of three years. He was trained in different branches of Psychiatry and Psychotherapy as well as Psychosomatic Medicine, General Psychiatry, Relaxation Therapies and Clinical Hypnosis. Dr. Hossein achieved his DPM in General Psychiatry and gained a Fellowship with the American Medical Association.
Dr. Hossein acquired his specialization (Facharzt for Psychiatry and Neurology) in 1989 in Vienna , Austria , doing post-graduate training in the Sub-speciality of Forensic Psychiatry at the University of Vienna and at the Institute for Psychiatry at London University, headed by Professor Dr. Ghon Gun . Dr. Hossein later worked at Rasheed Teaching Hospital in Baghdad as Head of the Department for General and Forensic Psychiatry for more than 15 years as a Senior Consultant Psychiatrist. He also held the position as Senior Lecturer for post-graduate studies in General and Forensic Psychiatry for the Iraqi Post Graduate Medical Committee. Furthermore, Dr. Hossein worked in his own private Psychiatric Clinic in Baghdad and he was a well known psychiatrist in Iraq being an active participant in all psychiatric scientific activities of the country as well as an expert adviser for different governmental departments rendering his opinion concerning psychosocial and psychiatric problems.
Today Dr. Hossein is a member of the World Federation of Mental Health, the World Psychiatric Association and a member of the Iraqi International Medical Association as well as of the Iraqi Psychiatric Society. Dr. Hossein has been practicing his extensive psychiatric skills in Dubai since 2003 until today and has about 32 years of experience in General Psychiatry and Psychotherapy. He is interested in diagnosing and treating various psychiatric illnesses such as Depression, Anxiety, OCD as well as all types of psychoses, Schizophrenia, Generalized Anxiety Disorder and Chronic Sequels of Addiction. In fact, Dr. Hossein has a particular focus on and longstanding experience in the management of cases of any kind of addiction, diagnosing the root of the problem and following up with supportive psychotherapy for as long as such patients are in need thereof. He also offers time-limited psychotherapy for sleep disorders, PTSD (Post Traumatic Stress Disorder) and all types of neuroses.
Dr. Hossein joined the GNC, German Neuroscience Center, in Dubai Health Care City, contributing his knowledge to and profiting from the interdisciplinary neurological, psychiatric and psychological cooperation which is practiced at this highly qualified out-patient Clinic for the benefit of patients, their next of kind and other involved parties.
GNC, German Neuroscience Center (Neurology, Psychiatry, Psychology, Counseling in Dubai, UAE)
Dr. K. Rider, Ph.D., CFLE (American Board Certified)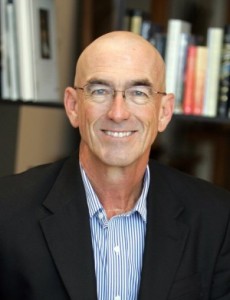 Counselor
Marriage and Family Therapist
Dr. Kennon Rider is a licensed Marriage and Family Therapist. Trained in the United States, he received both his Master of Science Degree (MS in Family Relations) and his Doctorate (Ph.D.in Human Development and Family Studies with specialization in Marriage and Family Therapy) from Texas Tech University, College of Human Sciences. For over twenty-five years Dr. Rider has been actively working toward strengthening marriages and families through therapy and education. Through his therapy practice he has treated individuals, couples and families who sought help primarily with relationship issues. As a University Professor at Texas Tech, California State University – Fresno, Zayed University in Dubai, and most recently at Michigan State University Dubai, his teaching has included such courses as Children and Families in Crisis, Family Relations, Lifespan Human Development, Parenting, Child Development, Family Resource Management, Interpersonal Skills as well as Human Sexuality.
As a Certified Family Life Educator (sanctioned by the National Council of Family Relations in the U.S.) Dr. Rider engages in seminar and workshop training for issues such as grief and loss, crisis management, depression, anxiety, communication, stress and anger management, conflict resolution, and other marital and family issues. He also develops and evaluates community and corporate based educational programs.
In addition to his experience with teaching and therapy, Dr. Rider assists organizations with Critical Incident Stress Management when traumatic events put their employees at risk.
GNC, German Neuroscience Center (Neurology, Psychiatry, Psychology, Counseling in Dubai, UAE)
J. Alden (American Board Certified)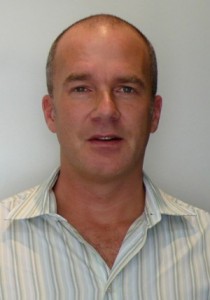 Counselor
LCSW; Board of Behavioral Sciences in California USA
MBACP; British Association for Counseling and Psychotherapy
HAAD accredited
MSW,TFTDx,EMDRIII
Jared was born and raised in Boston, USA. He received his Bachelors in psychology in San Diego; he went on to receive his Masters of Social Work at San Diego State University.
Jared is a licensed psychotherapist (LCSW) from the Board of Behavioral Sciences in California USA and MBACP acred from the British Association for Counseling and Psychotherapy. Jared is also accredited to practice therapy by the HAAD.
Jared has over 14 years experience working as a psychotherapist. He has worked for Kaiser-Permanente in San Diego, he has worked for a hospice in San Francisco and he most recently worked at the Priory Hospital in Roehampton UK. He has extensive experience working with all manner of psychiatric conditions. He has a special interest in working with trauma, eating disorders and chemical dependency. Couples counseling is also a special interest for Jared. Jared is trained in many forms of therapy, but he has special experience with Cognitive Behavioral Therapy, Eye Movement Desensitization Response (EMDR III) and Thought Field Therapy.
GNC, German Neuroscience Center (Neurology, Psychiatry, Psychology, Counseling in Dubai, UAE)
C. Burmeister (American Board Certified)
Counselor
Ms Christina was born in Germany, yet grew up in America. She took her A-levels at the German School in Washington and is equally used to speaking German as well as English. She started her studies at McGill University in Montreal, Canada, finishing with her Bachelor's degree. Ms Christina went on to continue her psychological education at Bowie State University, Maryland U.S.A. where she obtained her Master's degree.
Since 2008 she has been living in the U.A.E. Prior to this, she spent some years in Munich, Germany, where she worked in a Private Out-Patient Clinic as psychological Counselor. During this time she focused on the treatment of depression, anxiety syndromes, eating disorders, couple counseling as well as addiction problems and obsessive compulsory disorders.
When starting her work in Dubai, she was confronted with the phenomenon of "culture shock" problems which she made into one of her professional topics, having grown up in two different "cultural worlds" herself and knowing about such problems from her own experience.
Ms Christina worked in Abu Dhabi for two years as School Psychologist at the German School Abu Dhabi. During this time she treated students with any kind of juvenile problems as well as family problems, adjustment disorders, violence and other problems concerning children, youth, parents and teachers.
Today, Ms Christina is additionally focusing on the various kinds of sleeping disorders which will be a new topic at GNC in the very near future.
Ms Christina has always had a special focus and interest on validated psychometric tests which she finds very useful for determining psychological disturbances or grades of disorders. Psychometric tests can also be applied to test a person's intelligence, vigilance, concentration or impairment. Also in diagnosing the various kinds of dementia such specific tests are most helpful to find the right diagnosis.
The GNC is happy to welcome Ms Christina Burmeister to their team as a true gain due to her positive and understanding attitude but also due to the fact that she is holding sessions in English and German alike.
GNC, German Neuroscience Center (Neurology, Psychiatry, Psychology, Counseling in Dubai, UAE)
Noora Kobty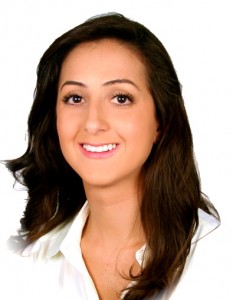 Counselor (American Board Certified)
Noora is an Arab American raised in Abu Dhabi, UAE. Upon completion of her secondary education at the Choueifat International School- Abu Dhabi, she relocated to the United States to continue her studies at the Michigan State University College of Social Sciences, where she earned a Bachelor of Science degree in Psychology. Noora then completed her Post Graduate studies at Western Michigan University, where she was awarded a Masters degree in Counseling Psychology.
Noora is dually licensed in the United States as both a Counselor and Psychologist by the State of Michigan and has several years of professional experience working in the United States providing a full range of Psychological Services. She has experience working with a variety of clinical diagnosis, with a broad range of issues, from anxiety to depression to eating disorders to family issues, across all age groups from young children to elderly adults.
Noora has always had an interest in working with children. In 2010, when Noora returned to the UAE she took on a job as a School Counselor at the Glenelg School of Abu Dhabi, compassionately assisting children from 10-18 years old with various issues such as attention deficit disorder (ADD &ADHD), learning disabilities, anxiety, depression, eating disorders, family divorce, low self esteem, peer pressure and adjustment issues. In addition, her duties involved helping children with career and academic development, as well as life skills planning. Noora is also qualified & trained to treat children through play therapy.
As a Cognitive Behavioral Therapist (CBT), who is fluent in both English & Arabic, Noora's areas of interest working with adults include depression, anxiety, obsessive compulsive disorders, couples therapy, family dynamics, social phobia, eating disorders, paranoid thoughts, low self esteem and adjustment difficulties.
Noora also performs various neuropsychological testing for children and adults, which include testing to determine any learning disabilities or ADHD, Personality testing and Wechsler Intelligence Scale.
This website is officially approved by the Ministry of Health, UAE 2283/2/09/07/09/14
GNC, German Neuroscience Center (Neurology, Psychiatry, Psychology, Counseling in Dubai, UAE)