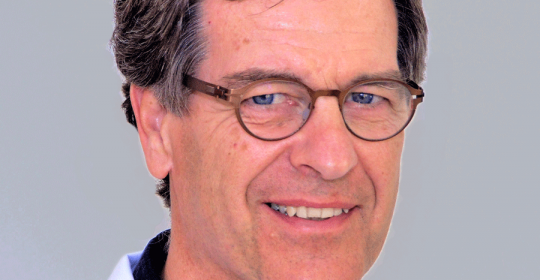 Profile

Dubai Neurologist

Dr. Manio von Maravic is a German Board and Spanish Board certified Neurologist. He has more than 25 years of professional experience in treating neurological diseases such as Headaches, Vertigo, Back Pain, Sleep Disorder, Dementia, Stroke, Epilepsy, MS and others. Moreover, he is a GCAA (General Civil Aviation Authority Dubai UAE) accredited Neurologist.

Dr. Manio von Maravić  was born  in Berlin (West) 1956. After finishing school he took a sabbatical leave for studies in music science, philosophy and history at the Berlin Free University before he decided to study medicine.  He trained as doctor in Timisoara (Romania), Hamburg University and Berlin Free University, where he finished his training in 1986 with the general medical degree and medical license. In 1987 he received the title of doctor in medicine.

Dr. von Maravic was educated as a specialist in neurology at the neurological department of the Medical University Lübeck from 1987 until 1993, under the personal supervision and guidance of Prof. D. Kömpf.  The excellent teaching atmosphere of Prof. Kömpf's neurological department enabled Dr. von Maravic the acquirement of all neurological and neurophysiological skills needed for the wide field of a general neurologist.

During his residency in neurology he was especially engaged in neurovascular diseases and acute stroke management including the introduction of new ultrasound methods in neurovascular medicine.  His special interest for acute and emergent neurological diseases has been reflected in his co-authorship for the neurological chapter of a handbook of intensive medicine (Klinikleitfaden Intensivmedizin), which is now available in the 9th edition.

­­­1994 – few years after der German reunification, Dr. von Maravić followed his Ph.D. adviser Prof. H.W. Kölmel to Erfurt/Thuringia, where he worked as Lead Consultant Neurologist at the Regional University Hospital (today Helios Klinikum Erfurt) until 2002. During these years he was the regional representative of the German Stroke association, and he was responsible for the constitution and organization of one of the first German stroke units in Erfurt.

Due to long and advanced experience in neurological ultrasound he became an instructor for these techniques by the medical college of Thuringia.

Another focus of his neurological dedication was the constitution of regional center for dystonia, Parkinson's disease and other movement disorders, with special interest in Botulinum toxin treatment.

In 2002 Dr. von Maravic and his wife Caroline, who is medical doctor too, decided to change the life again and they emigrated with their children to the Costa del Sol in South Spain, where they found their new center of private and professional life.

At the early beginning they participated as general neurologists in a private German Clinic in Marbella. But after short time 2004 they got the opportunity to build a new neurological department in a private hospital in Marbella. Since then Dr. von Maravic is the Chief Consultant Neurologist and director of the Neurological and Neurophysiological department of the Hospital  Quirónsalud  de Marbella (former USP Hospital Marbella), which provides all medical and surgical specialities with an intensive cooperation between neurology – neurosurgery and interventional neuroradiology. He is leading a team of 5 neurologists, attending to Spanish and international patients from about at least 60 different countries, and dealing with the complete spectrum of neurological diseases.

Since 2009 he is Board Certified by the Government of Gibraltar and attending to the  Specialist Medical Clinic in Gibraltar as visiting consultant neurologist.

Apart from the general neurology Dr. von Maravic has special interest and experience in stroke and neurovascular risk prevention offering all neurovascular ultrasound techniques. He is a reference neurologist at the Costal del Sol for Parkinson`s disease and dystonia.

He has 25 years of experience in Botulinum toxin treatment of the different clinical manifestations of dystonia, spasticity, hyperhidrosis, and headaches.  And he can offer to is patients a long standing experience in dementia, epilepsy, headaches, vertigo, multiple sclerosis, inflammatory and immunologic diseases.

Dr. von Maravić practices electromyography and electroneurography in his daily routine, using these methods of another focus of his interests that is the field of polyneuropathies and peripheral nerve entrapments.  Recently he has introduced the high resolution ultrasound of nerves and muscles, which allows him to use local infiltration techniques for nerve entrapments under ultrasound guidance.

During the last years Dr. von Maravic has discovered the music neurology and the value of music therapy in rehabilitation, as well as the peculiarities of neurological diseases of musician.

Dr. von Maravic is impatiently seeing forward to bring his neurological experience to the German Neuroscience Center in Dubai. The consultation with Dr. von Maravic can be held in English, German or Spanish language.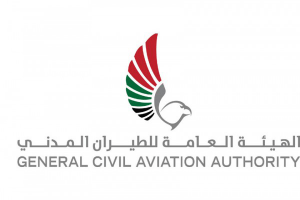 © GNC, German Neuroscience Center Dubai (Neurology, Psychiatry, Psychology, Counseling, Dubai, UAE)