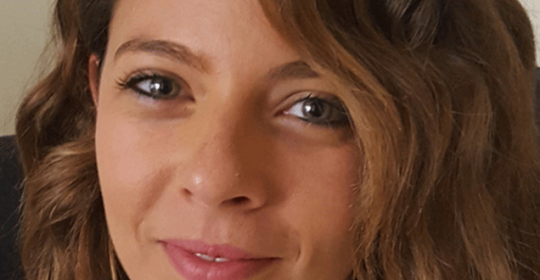 Counselor (DHCC)
Counselor (UK Board)
Member of the British Association for Counselling and Psychotherapy (BACP)
Profile

Shorouk is a UK board certified counsellor and a member of the British Association for Counselling and Psychotherapy (BACP). She completed her education at the New School of Psychotherapy and Counselling in London and is currently a Doctoral Candidate with the same school. Moreover, she is an instructor at Zayed University in Dubai.

Shorouk has extensive professional experience in working with the following conditions:

• Adjustment, depression, stress and burn out

• Relationship concerns

• Struggles with identity

• Body image issues, eating disorders

• Anxiety, phobias, panic attacks

• Sleep disorders

• Anger

• Trauma and abuse

• Post-Traumatic Stress Disorders (PTSD)

• Loss and grief

• Other general issues of coping with life

Shorouk has been practicing psychotherapy and counselling for almost eight years now, facilitating individual, couples and group sessions. She has trained and worked in Egypt, Dubai and the UK, which has provided her with a broad range of experiences as well as an appreciation for diversity and cross-cultural issues.

In addition to her Masters degree, Shorouk completed another certificate in counselling and psychotherapy from Regents College, London. She has also received specialist training in Addiction, Eating Disorders, and Trauma. Having worked in different settings, (including hospitals, schools, addiction rehabilitation centres, and private practice) Shorouk has mastered a wide range of counselling skills.

As a counsellor, her approach is client-centered, meaning she uses different psychological techniques, depending on the needs of the individual.

Shorouk practices psychotherapy from an Existential-Integrative perspective. She sees her role as a facilitator, offering her clients a safe and open space where their difficulties can be explored without judgment. She accompanies her clients on their journey towards self-discovery, shedding light on things that were once hidden and finding meaning in their experiences. With self-knowledge her clients feel they are better able to navigate through their world and cope with life's challenges. Shorouk uses evidence based treatment methods to bring about emotional health and wellbeing. She works efficiently to help her clients resolve difficulties and encourages her clients to identify strengths and possibilities to expand their comfort zone and create sustainable change.

 Shorouk is fluent in Arabic and English.
© GNC, German Neuroscience Center Dubai (Neurology, Psychiatry, Psychology, Counseling, Dubai, UAE)