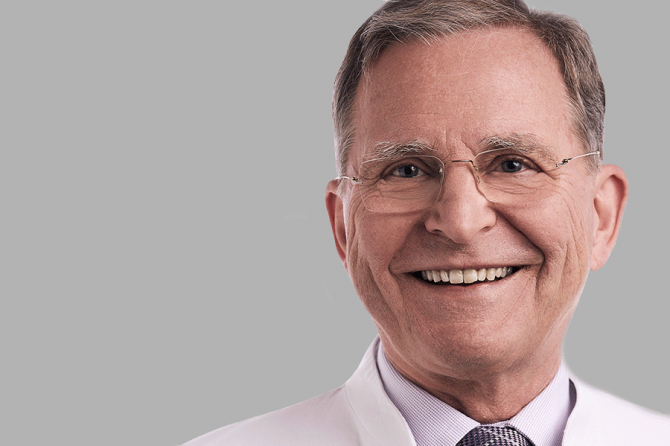 Profile

Professor Helmuth Steinmetz is one of the most distinguished and highly regarded neurologists in Dubai, with over 30 years of experience in the field of neurology. His exceptional skills and deep knowledge of the human nervous system have earned him a reputation as one of the best neurologists in the region.

He has a particular interest in complex neurological conditions, including migraine, headaches, vertigo and Dizziness, stroke, epilepsy, multiple sclerosis, Parkinson's disease, and Alzheimer's disease. Prof Steinmetz is also a leading expert in the field of neuropathies, cerebrovascular disorders and others.

Professor Helmuth Steinmetz is a German board-certified neurologist. He is a University Professor (emeritus) of Neurology at Goethe University Frankfurt, Germany. Following trainings also in neurosurgery and neuroradiology (University of Tübingen) and after receiving an endowed Professorship of Neurology at the University of Düsseldorf he acted as a Full Professor and Chairman of the Department of Neurology/Center for Neurology and Neurosurgery at the University Hospital/Goethe University Frankfurt am Main until the end of 2022.

His German board-certifications include those for neurology, intensive care medicine, physical therapy and specialized genetics. In addition to general neurology, his special interests are neurovascular disease, cognitive and movement disorders, multiple sclerosis, polyneuropathy, neuroimaging and all conditions at the interface of neurology, neurosurgery and neuroradiology. His skills also include cerebrovascular ultrasound and treatment with botulinumtoxin.

Professor Helmuth Steinmetz has authored or edited 5 textbooks for medical students and neurologists, has published more than 300 scientific articles listed in PubMed, is Fellow of the European Academy of Neurology (FEAN), was President of the German Stroke Society (DSG) and is the Speaker of the Guideline Commission of the German Neurological Society (DGN) since 2020.

At his state-of-the-art clinic in Dubai, Prof Steinmetz provides personalized care to each of his patients, ensuring that they receive the best possible treatment for their unique needs. He takes the time to listen to his patients and to thoroughly evaluate their medical history and symptoms. Using the latest diagnostic tools and techniques, he works to identify the underlying causes of their neurological conditions and develops customized treatment plans that are tailored to their specific needs.
© GNC, German Neuroscience Center Dubai (Neurology, Psychiatry, Psychology, Counseling, Dubai, UAE)