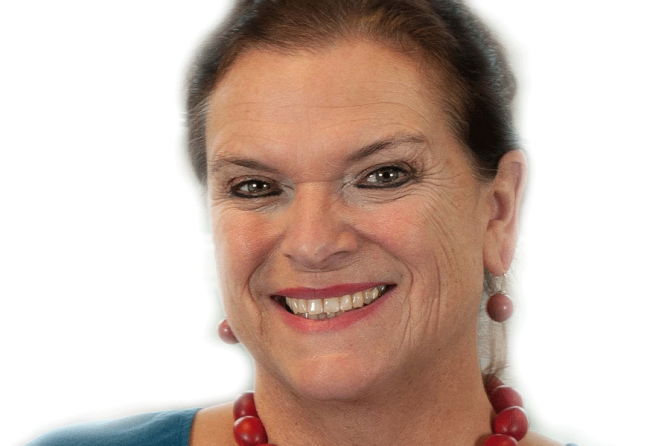 Clinical Psychologist (DHCC)
Psychological Psychotherapist  (German Board Certified Behaviour Therapist)
Professor Emeritus and former Vice Director of the Department of Medical Psychologist at the University Medical Center Hamburg-Eppendorf (UKE) in Hamburg, Germany
Profile

Dubai Psychologist

Prof. Dr. Monika Bullinger is a German Professor of Medical Psychology and former vice director of the Department of Medical Psychology at the University Medical Center Hamburg-Eppendorf (UKE) in Hamburg, Germany. As board certified behavior therapist her therapeutic spectrum includes adult mental health conditions, as well as the treatment of psychological impacts of somatic health conditions, via behavioral, cognitive, imaginative and existential psychotherapeutic approaches.

After having completed her academic training in Germany with a diploma and doctorate in psychology, she worked as researcher and lecturer at the Institute of Medical Psychology at Munich LMU University and received several distinguished fellowships to join universities and health care facilities in the US. Upon completion of her scientific qualifications and psychotherapeutic training, she was appointed as Full Professor for Medical Psychology at Hamburg University Medical Faculty.

In her research and clinical practice she focuses on health- related quality of life, including assessment of patient reported outcomes, and on bio-behavioral interventions, including biofeedback.

Professional Education

Prof. Bullinger studied Psychology at the Universities of Konstanz and Saarbrücken, in Germany from 1972 to 1977, completed her doctoral degree in 1982 and attained associate professorship in 1989. She worked as researcher and lecturer at the Institute of Medical Psychology at the Medical Faculty of Ludwig-Maximilians University of Munich from 1980 to 1995. During this time she also completed her psychotherapeutic training with a license to practice in Bavaria, Germany.

From 1978-1980  and 1984-1985 she was invited to work with German and American scholarships as postgraduate fellow in bio-behavioral research and clinical studies at Yale University, New Haven CT, USA and at the National Institutes of Mental Health in Bethesda, MD, USA.

In 1996, she was appointed as Full Professor and Vice Director of the Department of Medical Psychology at Hamburg University.  Since 1999 she is accredited in Hamburg as board-certified psychological psychotherapist, also holding a certificate as Psycho-oncologist.

She engaged in in research, teaching as well as patient care in the Department´s outpatient psycho-oncology clinic and retired from this position in 2020, remaining a member of the medical faculty of Hamburg University. She now continues her clinical work in private practice.

Professional achievements

Professor Bullinger is a member of several international and national academic organizations, including the International Society for Quality of Life Research (ISOQOL) , the Society for Behavioral Medicine ( SBM) and the Germany Society for Psychology (DGP) . She also consults for the World Health Organization (WHO) as well as for the Robert Koch Institute (RKI, Berlin)

She has published over 400 papers, currently 289 of which are listed in PubMed, as well as several book chapters and books. Her Hirsch Index of 66 (Scopus h-Index), a measure of scientific excellence, characterizes her as a highly productive and influential scientist. As university professor she was deeply involved in teaching, trained medical students in psychological theory and practical communication skills and designed and applied interventions to improve their knowledge and personal wellbeing. I addition she served as Equal Opportunities Officer to monitor and foster Diversity at Hamburg University for six years.  She continues to be a frequent lecturer in national and international conferences, serves on a number of editorial and advisory boards, and acts as a reviewer for top-ranking national and international journals.

Her research expertise includes quality of life research in adults and children, patient-reported outcomes assessment in clinical trials, stress research, health psychology, prevention, behavioral interventions in somatic disease, environmental health and gender medicine. Clinically she combines behavioral intervention strategies with compassion focused therapy, inviting patients to experiment with awareness, perception, cognition and imagery.

Clinical Spectrum

With almost 30 years of psychotherapeutic practice, Prof. Bullinger has long-standing experience in diagnosis and treatment most mental health conditions including but not limited to:

Anxiety Disorders
Depression
Stress- related Disorders, PTSD
Obsessive Compulsive Disorders
Personality Disorders
Adjustment Disorders
others

As certified psycho-oncologist she also specializes in the treatment of mental health conditions associated with the diagnosis and treatment of somatic diseases, such as anxiety, depression, fatigue, cognitive impairments and existential concerns.
© GNC, German Neuroscience Center Dubai (Neurology, Psychiatry, Psychology, Counseling, Dubai, UAE)