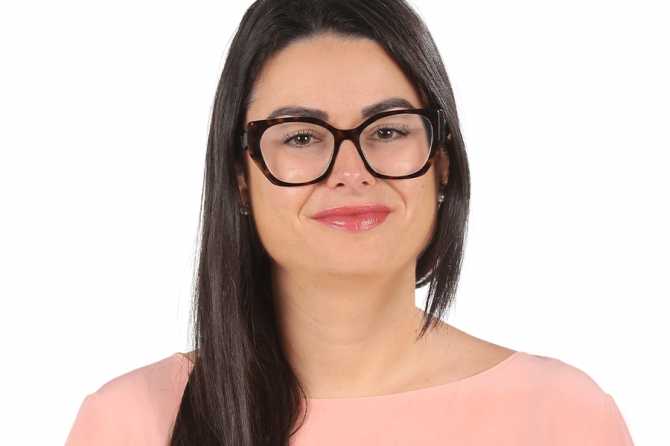 Psychologist (DHA)
Psychologist (Italian Board)
Profile

Letizia is an Italian board-certified psychologist (systemic therapist) specialized in working with Individuals, Couples and Families. She helps individuals to identify the dynamics that trigger and maintain symptoms, by creating a safe environment to explore everyday challenges, coping strategies and communication style. Therapy can help untangle the reasons behind such symptoms, relieving the pressure on each family member and gaining a wider perspective on our relationships, expectations and goals.

She is fluent in Italian, English and Spanish, and holds her sessions in all three languages.

Letizia has vast experience in treating major psychological issues including:

Anxiety and panic attacks
Depression
Emotional abuse
Communication issues
Domestic Violence issues
Identity exploration and Identity-related issues
Sexual and Intimacy issues
Eating disorders
Separation/Divorce
Adoption
Self-harm behaviors
others

Treatment Approach

Adopting a Systemic Perspective means to look at the presenting problems not just as isolated manifestations, but rather as part of the elaborated set of our interactions.

These are, in turn, developed and maintained within our system – our family, our partner and the lenses through which we experience the world. Therefore, developing a deeper self-awareness of this complexity is the first step towards healing, and towards gaining healthier coping strategies.

Eating disorders, mood disorders, communication issues, among others, are frequent issues that individuals and families experience, and which can cause immense discomfort.

Counselling may also bring up topics such as domestic violence, personality disorders, an history of emotional abuse and trust issues; such circumstances can benefit from therapy by exploring the partners' coping strategies and usual patterns in intimate relationships.

The end goal is to better understand what triggers them and their reactions, and gradually increase their sense of control over their emotions and responses. In doing so, members of the family gain a different perspective on their own and each other's role in keeping an unhealthy and painful dynamic, opening the way to new interaction dynamics.

Therapy guides them through a journey of independence from perceptions and strategies that might have become too rigid or simply not fit them anymore. It helps them develop new, more flexible and adaptive ones, alongside a stronger sense of self-reliance and renewed sense of control over life outcomes.

Professional and Educational Background

Letizia completed her Bsc in Behaviour Science and Psychology of Social Interactions at Bologna University, and her MSc in Clinical and Social Psychology at La Sapienza in Rome. She then joined a specialized training program in Systemic Family and Couple Therapy at the King's College in London.

Upon the completion of her degrees, she worked as a Systemic Couple and Family Therapist with the National Health System (NHS) in the UK, at the St. Thomas' Hospital and at the Maudsley Hospital.

She also worked at the San Marino State Hospital, at both the Family unit and the Adults and Couples unit, and at Centro Sammarinese di Andrologia (CSA) as a Systemic Practitioner. Letizia has worked in the context of adoptions, with the San Marino State Tribunal, and with the Ministry of Health, as part of a multidisciplinary team focused on offering a comprehensive service to couples and a social support to young women and men, in terms of sexual and reproductive health, and up-to-date IVF methodologies.
© GNC, German Neuroscience Center Dubai (Neurology, Psychiatry, Psychology, Counseling, Dubai, UAE)