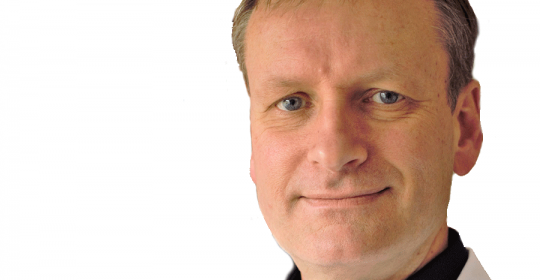 Profile

Dubai Neurologist

Dr Spelmeyer is a German Neurologist with over 20 years professional experience in all fields of Neurology. With his outstanding education and professional career, he delivers medicine on the highest level.

Dr. Spelmeyer is is board certified in Germany, UK and UAE, he studied medicine at the Justus Liebig University of Giessen Medical School where he finished his studies with an excellent degree.

Dr Spelmeyer trained in Germany and the UK, where he worked under supervision of eminent Neurologists at renown teaching hospitals. Dr Spelmeyer researched and published his academic work in reputable journals; he received his Doctorate in medicine (PHD) at the University of Mainz.

For more than 20 years Dr Spelmeyer has been working as a specialist in Neurology, for over 15 years he has been practicing general Neurology as Consultant Neurologist in Scotland. He works at a large teaching hospital for the Universities of Edinburgh and St Andrews. Dr Spelmeyer diagnoses and treats patients with the whole spectrum of neurological conditions; his practice is set in the acute hospital and the always busy outpatient clinics. Dr Spelmeyer is highly regarded by patients and colleagues alike.

Dr Spelmeyer is experienced in diagnosing and treating the whole breadth of neurological disorders; he has particular experience in assessing patients with:

• Headaches

• Back Pain & Disk Disorders & Sciatica

• Epilepsy

• Dizziness

• Pain

• Stroke

• Functional Neurological Disorders

• Parkinson's Disease

• Restless Legs

• Dementia

• Brain Tumors

• Neuro-Inflammatory and Neuro-Infective Conditions

• Neuro-Immunological Conditions

• Neuropathies and Neuralgias

• Neuro-Muscular Disorders and Diseases Of The Muscle

• Others

Dr Spelmeyer leads the busy Multiple Sclerosis and Disease Modifying Treatment service for a population of close to 400.000 people in the Scottish Central Belt, he also runs specialist clinics for Parkinson's disease, epilepsy and motor neuron disease.

Dr Spelmeyer keeps up-to-date with new developments in the field of Neurology and he attends national and international meetings regularly. Dr Spelmeyer is active in the weekly academic sessions at the University Hospital in Edinburgh. Like all UK based doctors, Dr Spelmeyer holds an active General Medical Council UK license to practice medicine in the UK, he participates in a stringent, yearly appraisal process and audits his work regularly to the highest national and international standards.

Dr Spelmeyer is active in teaching undergraduate and postgraduate doctors and he is examiner for the UK-wide selection process for Core Medical Trainees.

Dr Spelmeyer is principal investigator of several academic and pharmaceutical studies, which are conducted in collaboration with academic centres in the UK and the pharmaceutical industry.

In his free time Dr Spelmeyer enjoys spending time with his family and friends; he enjoys culture, he loves travelling, he studies French, he also spends time in the Scottish outdoors and he keeps active with running, cycling and walking.
© GNC, German Neuroscience Center Dubai (Neurology, Psychiatry, Psychology, Counseling, Dubai, UAE)