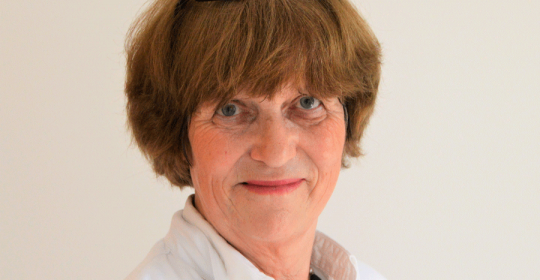 Senior Consultant in Psychiatry
Dr. Huening completed her Medical Study with Approbation in Germany at Eberhard Karls University Tuebingen in 1985. She practiced as Senior House Officer in the Internal Medicine for two years in Bad Berleburg and from 1988 until 1989 in the General Psychiatry in Gelsenkirchen.From 1990 until 1993 she did her post graduate training as a Registrar in Psychiatry in Midlands-hospital Pietermaritzburg, South Africa. She worked in different psychiatric departments with a wide range of psychiatric conditions, including culture specific syndromes. She attended the lectures at the Psychiatric Department, Durban University.
From 1994 until 1998 she did her postgraduate training in Neurology in Pulsnitz Saxon. Dr. Huening acquired her specialization in Neurology and in Psychiatry in Dresden Saxon. Dr. Huening has since worked as Senior Consultant in various Psychiatric hospitals in Germany.
Dr. Huening has a longstanding clinical experience in diagnosing and treating psychiatric diseases, such as affective disorders depression and bipolar disorder, psychotic disorders, OCD, anxiety disorder, posttraumatic stress disorder and substance abuse. As Senior Consultant her first concern is the professional approach to her patients. She always keeps her professional knowledge and skills up to date, therefore she is constantly involved in the German Hospital Association "Amuep/Agate" from the LMU Munich (Study group for controlling Drug-therapy, -safety and -interactions in psychiatric disorders).
Dr. Huening has also experience in electroconvulsive Therapy in treating severe cases of Major Depression. Dr. Huening is Member of the DGPPN (German Association for Psychiatry, Psychotherapy and Neurology) and ECNP (European College of Neuropsychopharmacology). Beside her specific skills in Psychiatry and Neurology Dr. Huenings medical practice is guided by ethical principles, she is treating patients politely and considerately, respecting patient's right to confidentiality, respecting their dignity and their individuality. Dr. Huenings work is in partnership with her patients to support them in caring for themselves to improve and maintain their health.
GNC, German Neuroscience Center (Neurology, Psychiatry, Psychology, Counseling in Dubai, UAE)
Leave a reply →