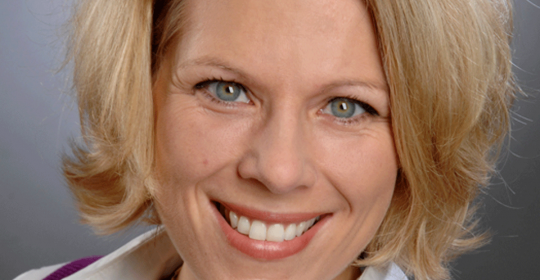 Clinical Psychologist (DHA)
Clinical Psychologist (German Board)
Profile

Dr. Tanja Upatel is a German Clinical Psychologist with over 15 years of clinical experience in various settings. Apart from the psychological work (with emphasis on depression, burn-out, couple counseling, anxiety- and eating disorders), Dr. Tanja Upatel regularly works as lecturer and supervisor for post-graduate psychotherapist training. Her scientific focus is generalized anxiety disorder, which is defined as excessive and uncontrollable worrying.

She was born in Düsseldorf, Germany and received her diploma and PhD at the University of Münster, Germany. After her academic studies she became scholarship holder at the Christoph-Dornier Foundation, a clinical institution renowned for its effective and intensive cognitive-behavioral approach particularly for anxiety disorders. Dr. Upatel underwent a three year postgraduate training in cognitive–behavioral psychotherapy to become a Clinical Psychologist and treated clients with depression, panic- and anxiety disorders, eating disorders, obsessive compulsive disorders as well as posttraumatic stress disorders. Subsequently she became the Managing Director of the Christoph-Dornier-foundation in Düsseldorf, Germany.

Dr. Upatel deepened her clinical knowledge when being appointed therapeutic head of two wards at the University Clinic in Essen, Germany, where she treated clients with bipolar disorders, addictions, somatoform disorders and personality disorders with emphasis on borderline personality disorders. From 2007 to 2008 she worked in Hong Kong at the International Psychological Service (IPS), treating clients from all over the world. Providing therapies in English and German, Dr. Upatel further specialized in couple counseling, treatment of burn-outs and life-crises occurring after leaving one´s home country and being confronted with a new culture and social environment.

Back in Germany she worked as Clinical Psychologist in her own private practice andin permanent cooperation with an associated neurological and psychiatric practice. Since summer 2014 she has been living with her family in Dubai.

In her opinion the basis of an efficient psychotherapy is an accurate and detailed diagnostics in order to understand the development and the maintenance of the client´s special issue. Therefore the application of psychometric tests and interviews is an essential part of her work. The therapy then evolves along with well-defined objectives, which are determined by the client. It is vital to establish evidence-based strategies not only during the sessions but first and foremost in the client´s daily life in order to attain a stable and sustainable outcome. At the same time the procedure is based on the most recent scientific methodologies and always of utmost transparency for the client.

Dr. Tanja Upatel has a comprehensive methodical knowledge. Depending on the client´s aims and issues Dr. Upatel applies cognitive-behavioral strategies (CBT), techniques from the Acceptance and Commitment Therapy (ACT) according to Hayes, elements of the Schema therapy according to Young, the Dialectical Behavioral Therapy according to Linehan (DBT) as well as imagination and relaxation methods.

Dr. Tanja Upatel provides therapies in German and English.

Psychologische Psychotherapeutin in Dubai

Dr. Tanja Upatel ist eine deutsche Psychologische Psychotherapeutin mit über 15 Jahren praktischer Erfahrung im ambulanten und stationären Setting. Neben der praktischen psychotherapeutischen Tätigkeit (mit dem Schwerpunkt auf Depression, Burn-out, Paartherapie, Angst- und Essstörungen) ist Dr. Upatel als Dozentin und anerkannte Supervisorin im Rahmen der Psychotherapeutenausbildung tätig. Ihr wissenschaftlicher Forschungsschwerpunkt liegt im Bereich der Generalisierten Angststörung, welche durch exzessives und unkontrollierbares Sorgen gekennzeichnet ist.

Dr. Tanja Upatel ist in Düsseldorf geboren, studierte an der Westfälischen-Wilhelms-Universität Münster Psychologie, wo sie 2002 ebenfalls ihre Promotion absolvierte. Nach ihrem Studium erhielt sie ein Stipendium der Christoph-Dornier-Stiftung, die für Ihre effektiven und intensiven kognitiv-verhaltenstherapeutischen Behandlungsmethoden speziell im Bereich der Angststörungen bekannt ist. Sie absolvierte am Institut für Psychologische Psychotherapieausbildung Münster (IPP) eine dreijährige Weiterbildung zum Psychologischen Psychotherapeuten und behandelte Patienten mit Depressionen, Angst- und Panikstörungen, Ess- und Zwangsstörungen sowie mit Posttraumatischen Belastungsstörungen. Kurz darauf übernahm Dr. Upatel die Leitung der Christoph-Dornier Stiftung in Düsseldorf. Im Anschluss übernahm sie die therapeutische Leitung zweier Psychotherapiestationen der Universitätspsychiatrie in Essen. Dort vertiefte sie ihr therapeutisches Wissen durch die zusätzliche Behandlung von Patienten mit bipolaren Störungen, Abhängigkeitsproblemen, somatoformen und hypochondrischen Störungen sowie verschiedener Persönlichkeitsstörungen mit dem Schwerpunkt auf der Behandlung von Borderline-Persönlichkeitsstörungen.

Ab 2007 war Dr. Upatel in Hongkong tätig, wo Sie für den International Psychological Service (IPS) mit Patienten aus aller Welt in englischer und deutscher Sprache arbeitete. In dieser Zeit erfolgte die weitere Spezialisierung auf die Behandlung von Paarproblemen, Burn-out sowie allgemeinen Lebenskrisen, in welche Patienten geraten, die aus ihrem gewohnten Umfeld herausgerissen werden und sich in einem neuen Land mit einer neuen Kultur zurecht finden müssen.

Nach der Rückkehr nach Deutschland, eröffnete Dr. Upatel ihre eigene psychologische Praxis, in enger Kooperation mit ärztlichen Kollegen der angeschlossenen neurologischen und psychiatrischen Praxis. Seit wenigen Monaten lebt sie nun mit ihrer Familie in Dubai.

Für Dr. Tanja Upatel besteht die Grundlage einer erfolgreichen Behandlung in einer ausführlichen und sorgfältigen Diagnostik, um genau die jeweils individuell relevanten Faktoren bei der Entstehung und Aufrechterhaltung der Problematik zu erfassen. Dabei ist der Einsatz von psychometrischen klinischen Tests und strukturierten Interviews in dieser Phase der Therapie essentiell. Die inhaltlichen Schwerpunkte werden genau mit dem Patienten abgestimmt und im Anschluss daran effektive und evidenzbasierte Strategien mit dem Patienten innerhalb der Therapiestunden aber vor allem auch im alltäglichen Leben des Patienten etabliert, um nachhaltig positive Therapieergebnisse erzielen zu können. Das Vorgehen basiert auf neusten wissenschaftlichen Erkenntnissen und ist jederzeit höchst transparent.

Frau Dr. Tanja Upatel verfügt über ein umfassendes methodisches Wissen. In Abhängigkeit von den Zielen und Wünschen des Patienten werden kognitiv-verhaltenstherapeutische Methoden (KVT) eingesetzt, aber auch Elemente aus der Akzeptanz- und Commitment Therapie nach Hayes (ACT), Schematherapeutische Ansätze nach Young, Methoden aus der dialektisch-behavioralen Therapie nach Linehan (DBT) sowie Entspannungs- und imaginative Verfahren.

Dr. Tanja Upatel bietet Therapien in deutscher und englischer Sprache an.