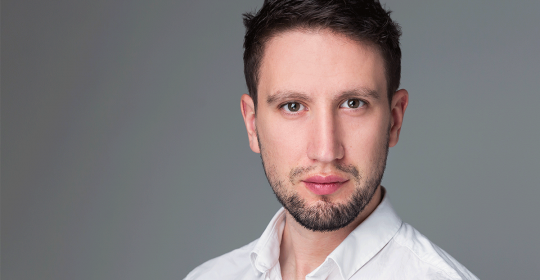 Clinical Psychologist (DHCC)
Clinical Psychologist (UK Board)
Profile

Clinical Psychologist in Dubai

Dr. Harry is a UK-trained Clinical Psychologist, originally from Ireland. He has professional registration in the United Kingdom (HCPC) and in Dubai (DHCC). He completed his master's degree in Health Psychology with the University of Ulster and completed his doctoral training in Clinical Psychology at the University of East London. He has almost a decade of experience working across a diverse range of mental health and other specialist psychology services in Ireland and the U.K. Moreover, Dr. Harry is active in clinical research and has several publications in peer-reviewed international journals.

His expertise in providing psychological therapy extends to a wide range of difficulties, across the spectrum, from mild to severe. These include difficulties that may fit a diagnostic profile such as:

A Selection of Conditions Treated

• Trauma & post-traumatic stress disorder (PTSD)

• Obsessive-compulsive disorder (OCD)

• Phobias & Panic attacks

• Anxiety (social, generalized, health etc.)

• Depression, bipolar

• Personality disorder

• Eating disorders

• Managing difficult life situations (adjustment disorders)

• Managing difficulties with perfectionism

• Managing difficulties with emotional regulation, stress, anger, shame

• Managing difficulties with Low self-esteem

• Psychological distress associated with living with chronic health conditions

• Pain management

• many other psychological conditions

Dr Horgan is trained in a number of evidence-based psychological therapies and primarily works through CBT (Cognitive Behavioural Therapy) and ACT (Acceptance and Commitment Therapy). His approach to therapy is always predicated on genuine collaboration; from the development of a shared understanding of how a problem may have arisen; to setting goals.

"It is a genuine privilege to be able to offer someone support when they are experiencing distress. There is no greater source of personal and professional satisfaction for me than when a client comes to their last session and has achieved or surpassed the goals they had from therapy."

Dr. Harry adopts a personalized treatment approach with a combination of different techniques and psychometric tests according to the individual profile of the client.
© GNC, German Neuroscience Center Dubai (Neurology, Psychiatry, Psychology, Counseling, Dubai, UAE)