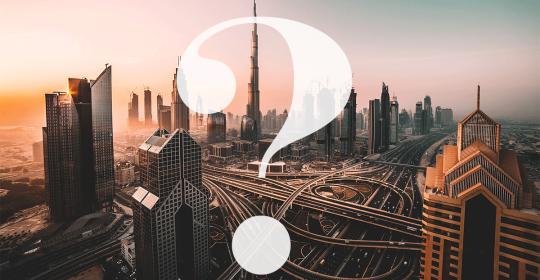 Neurologists are trained professionals who treat disorders that affect our brain, spinal cord and peripheral nerves. 
8 Steps to Finding the Best Neurologist in Dubai
If you are searching for the best Neurologist in Dubai, you will find a variety of options. For non-medical professionals, it might be difficult to evaluate each Neurologist. Here are 8 steps that will help you find the best Neurologist for you.
1. Education
Definitely one of the most important things to consider when choosing your Neurologist is a good professional education. If you are suffering from a serious condition that requires the best possible treatment, you want to be sure that your Neurologist was trained at a reputable university. Moreover, it is important to check if the whole training was done at a reputable university and not just a few months to enhance the CV.
2. Experience
Professional experience is essential. Together with a reputable education, those are the most important points to consider. Generally speaking, the more experience a Neurologist has in treating various neurological disorders, the better they may be for you. If you know the type of diagnosis you have, ask how experienced the Neurologist is in treating this exact condition.
3. Achievements
It might be interesting if the Neurologist achieved certain positions in his professional career, such as the head of the department, chairman, etc. Also, awards in a particular field could also underline his or her professional experience.
4. Gender
Even though from a medical standpoint there is no difference if you see a male or female Neurologist, it might be a personal preference that should be considered. You need to be comfortable with the gender of your Neurologist, to be able to openly provide personal information regarding your condition. Although this is a personal choice, you need to consider the possibility that the Neurologist with the skills or experience you need might not be of the gender you prefer. The good news is all Neurologists are skilled to effectively give the right care for all men and women. Therefore, your primary concern should be how much experience a doctor has in treating disorders related to yours.
5. Insurance coverage
It's essential to look for a neurological center or Neurologist in Dubai that falls within your insurance cover. You should be able to receive the most out of your insurance benefit and pay the least out-of-pocket for the treatment you need. Although cost plays an integral role, you should also consider other factors such as credentials, quality of clinic, experience, and so on, before you make a choice.
6. Price
Let's be honest, money matters. Unless your insurance covers the complete treatment and you don't have to pay anything, the price of the treatment will play a role while choosing your Neurologist. 
Make sure you compare the same quality of providers. Dubai is a very diverse city. This is also true for the quality of healthcare. You will find a rather low-quality provider with no outstanding education and experience offering consultations for 100aed-400aed. High-quality providers from reputable institutes offer the same services for 400aed-1200aed. It's a personal choice of how important the price is when choosing your Neurologist. It might also depend on the neurological disease. For rather serious conditions, you may want to see the absolutely best infield and put less importance on a lower price. Moreover, being correctly diagnosed and treated can save money by making redundant visits unnecessary.
7. Language
Especially if you are sick, you may want to find a Neurologist who speaks your mother tongue. However, usually English works very well as a treatment language. All Dubai licensed Neurologists have to obtain an English proficiency test. Moreover, the international research language and most conventions are in the English language. If your English is not strong enough, you may ask the center for a translator.
8. Personality
If you are suffering from a neurological disorder, having a doctor that you can comfortably talk to plays a significant role in ensuring that you get the treatment you need. After all, most treatment decisions hinge more on discussions rather than sophisticated tests and scans. So, when you first meet your potential Neurologist, ask them a question, and observe how they respond. If they warmly welcome your questions and provide answers that accurately address your concerns in a manner that you understand, you may have found the right doctor.
Conclusion
In conclusion, look for a Neurologist in Dubai who is highly experienced in dealing with your particular disorder, has an outstanding education and offers the best prices along with the other factors mentioned in the list. Remember, you may need to be flexible and realistic about the qualities you expect your potential Neurologist to have.