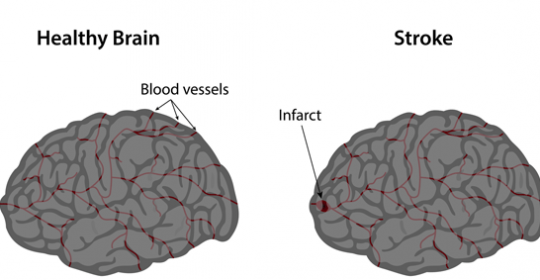 German Professor in Neurology – Prof. Dr. Dr. Ringelstein – specialized in Stroke, Epilepsy, Central Nervous System Diseases, Migraine and others – answers a patient's question regarding Stroke. 'Ask Your Doctor' is a GNC Facebook initiative that gives our fans the possibility to get their questions answered by our professionals; for free.
Dear Doctor,
How high is my own risk of having a stroke if all my relatives experienced one? How can I determine the risk?
Yours,
Peter*
Dear Peter,
If your first degree relatives suffered a stroke, your general risk of stroke is double as much as in a comparable person (similar in age, other risk factors, gender, etc.). If several first degree relatives are affected, your risk is somewhat higher (exact data do not exist).
Life style has a strong impact. The most important risk factor is hypertension (3 to 5f-old risk increase on top of familial risk). Next culprits are smoking (twofold increase in risk), diabetes (2-fold increase in risk), lack of physical activity/sedentary life style and/or hyperlipidemia (1.5-fold increase in stroke risk). If you have any type of atrial fibrillation (= absolute arrhythmia), your stroke risk increases 4 to 20-fold. This situation requires a certain bunch of therapeutic steps. This risk can well be managed with modern medicine. 
Major alcohol consumption, in particular binge drinking, is another important risk factor, mainly for intracranial bleedings (= hemorrhagic stroke). 
At least 70% of all strokes can be prevented by prudent prevention, and a reasonable life style. 
We would love to give further personalized advice to you. 
Yours,
Prof. Dr. Dr. Ringelstein


*Names are changed due to confidentiality reasons
© GNC, German Neuroscience Center Dubai (Neurology, Psychiatry, Psychology, Counseling, Dubai, UAE)