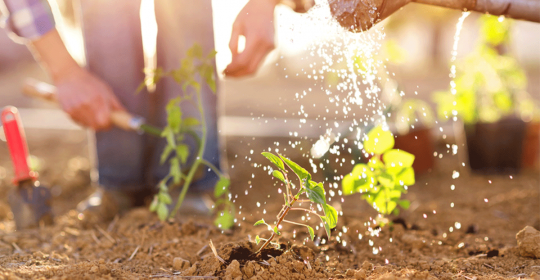 Aamnah Hussain, psychologist at the German Neuroscience Center, speaks to Gulf News as an expert for garden therapy. Here a short snippet from the original article published in Gulf News.
"Psychologists say horticultural therapy, or garden therapy, can improve people's emotional, physical, and cognitive health.
Aamnah Hussain, a counselling psychologist at German Neuroscience Centre, Dubai, said, according to studies, horticultural therapy reduces physiological stress by lowering blood pressure and reducing muscle tension.
"Participants often experience gardens and planted areas as safe, non-threatening settings that are quite distant from the stress-inducing environments and situations of life," she said.
"Gardening and interacting with living plants often stimulates the senses and absorbs people's attention," Hussain said, "which can lead to a more vivid sense of being alive and present in the moment."
She also said that gardening activity is beneficial. "The simple sense of accomplishment and feeling of contribution that comes from straightforward tasks of gardening can improve mood and self-esteem.
"There is also a social aspect to horticultural therapy, where people get a chance to connect and laugh over a shared experience, or work as a team. And this can lessen their sense of isolation."
Hussain said that, despite not being a replacement to conventional psychological treatments, horticultural therapy can be valuable in treating patients with "developmental or physical disabilities and psychological issues." […]"
The full original article was published in Gulf News, June 16, 2017. You can read it here
Counseling Psychologist Marriage and Family Therapist Domestic Violence Counselor Aamnah is a US trained and board certified counseling psychologist with over 8 years of experience working in different countries in a variety of settings. Moreover, she was trained in the U.S.