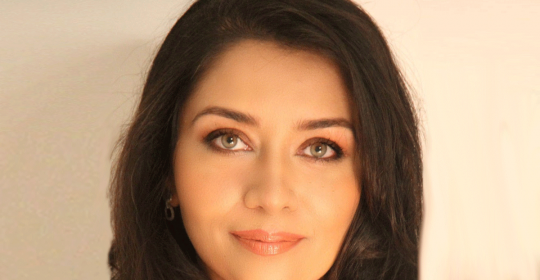 Profile

Aamnah is a US trained and board certified counseling psychologist with over 8 years of experience working in different countries in a variety of settings.

Moreover, she was trained in the U.S. as a Marriage and Family Therapist and she is a US certified Domestic Violence Counselor in the state of California, assisting women and children survivors of domestic violence with sensitive, multicultural counseling and safety planning. She is a graduate of Columbia University where she completed her training with an M.A. and M.Ed. in Counseling Psychology. During this time, she worked at the Mount Sinai hospital New York, treating patients experiencing a combination of Chemical Dependency and Severe Mental Disorders like schizophrenia, bipolar disorder, OCD, major depression and borderline personality disorder.

On moving to San Francisco, she continued her therapeutic work at Walden House, one of the oldest and largest providers of behavioral health services in California. Shortly, Aamnah was chosen to head their Outpatient Services department. In addition to her supervisory functions, she specialized in addiction and trauma treatment, employing evidence based techniques like CBT, Motivational Interviewing and Seeking Safety to help clients resolve ambivalence towards substance use and negative thought and behavior patterns leading to mental illness. She focused on coaching clients in coping skills to deal with anger, grief and loss, stress and relational strains in individual and family therapy.

Since then she has pursued specialist training in Emotionally Focused Couples Therapy from Istanbul Bilgi University in association with the Turkish Couple and Family Therapy Association. Most recently she has completed certification in Mindfulness Based Interventions for Children and Adults from Mindful Schools, a leading mindfulness training and research organization in the San Francisco Bay Area.

Moreover, Aamnah has been consulting with hospitals, schools and corporate clients in Pakistan, Dubai and Turkey and conducts trainings in the field of mental health treatment, stress management, parenting and child development, and mindfulness for holistic wellbeing. In her daily practice, she works closely with other psychiatrists and health care providers to ensure that her clients receive a seamless quality of care. She incorporates evidence based Mindfulness techniques, Cognitive behavioral therapy, Attachment based therapy and Existential therapy based on the needs of the client. Her vast experience includes treatment in the areas of:

• adjustments to life transitions like adoption, bereavement, divorce, relocation

• mood disorders like depression, and Bipolar disorders

• low self-esteem

• body image issues and eating disorders

• anxiety disorders like phobias, panic, OCD and PTSD

• pre-marital counseling and couples counseling

• trauma

• addictions

• anger and stress

• coping with disabilities

• career decisions and work life balance

• mindfulness for holistic well being

From her academic focus in graduate studies on multi-cultural counseling, to her own experience living and working in different cultures and environments, Aamnah has developed a nuanced understanding of how different dimensions of race, culture, religion, and gender influence our identity and inform our choices. As a helping professional, she is continually inspired by people's ability to change and grow and her aim in treatment is to help clients discover themselves, their values, motivations, strengths and their own ability for problem solving. She believes that an attitude of genuine curiosity, empathy and non-judgment in a therapeutic relationship, is in itself a change agent.

Aamnah provides therapy in English, Urdu and Hindi.
© GNC, German Neuroscience Center Dubai (Neurology, Psychiatry, Psychology, Counseling, Dubai, UAE)