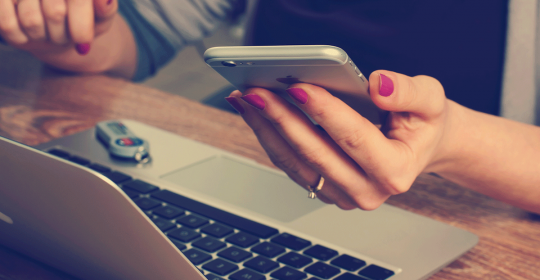 Now you can have an appointment with your doctor without coming to our clinics. Just access our services from the comfort of your home via secure online sessions.
The COVID19 situation is more than difficult for all of us. Especially in these times patients need to be able to see their doctor, continue psychotherapy, receive prescriptions for medication etc. The public needs medical and psychological care now more than ever.
We worked very hard to ensure that you will always be able to have access to your doctors, no matter how difficult the times will be. Even if there is a curfew, you are quarantined or sick at home.
How does it work?
1. Just contact our reception and book an appointment like you used:
• +971044298578
2. You will receive a link to install a safe and secure program on your PC or Phone (HIPAA, GDPR, ISO certified and accredited).
3. At the time of your appointment you just join the online meeting with your doctor.
4. If necessary, the doctor will issue a prescription for your medication and send it online to all Pharmacies in Dubai. You can arrange the delivery to your home or pick it up in the pharmacy. There is no need to visit our clinics.
Only for certain neurological examinations, which are not possible to be performed online, you may be requested to come to the clinic. We have special clinic days for this with limited patient numbers, limited staff and all possible safety precautions. Read here how we ensure your safety: Maximum Safety Measures at our Clinics
We are there for you,
Your GNC Team