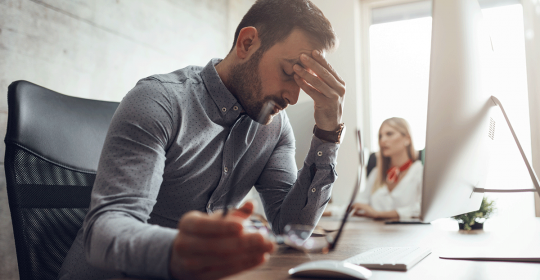 UAE companies must do more to ensure the mental health of their employees, according to local psychologists speaking to Gulf News during Stress Awareness Month this April.
Three leading counsellors in Dubai all agreed workplace stress was the number one reason for people reaching out for help, and demand for such services was only growing […]
Harry Horgan at the German Neuroscience Centre said the issue was only increasing and linked to financial uncertainty.
"It seems clear that it is more common than even six months ago," he said. "Financial insecurity is a well-evidenced cause of mental health difficulties both as a result of the associated worry, uncertainty and due to the increased financial barrier to accessing mental health support."
January's Dubai Health Forum at Dubai World Trade Centre said mental health figured among the top 10 illnesses in the UAE, and according to the World Health Organisation (WHO) mental disorders will be second only to heart disease in terms of global burden by 2020.
Last year's Global Happiness Survey Report released by the Government Summit found that untreated mental illness reduced the GDP of countries by four per cent. However, for every dollar companies spend on awareness of mental health now they can save $4 (Dh14.68) in lost productivity, according to the WHO, who estimate the global economy loses approximately $1 trillion a year as a result of lost productivity due to mental illness […]
Read the full original Article in Gulf News