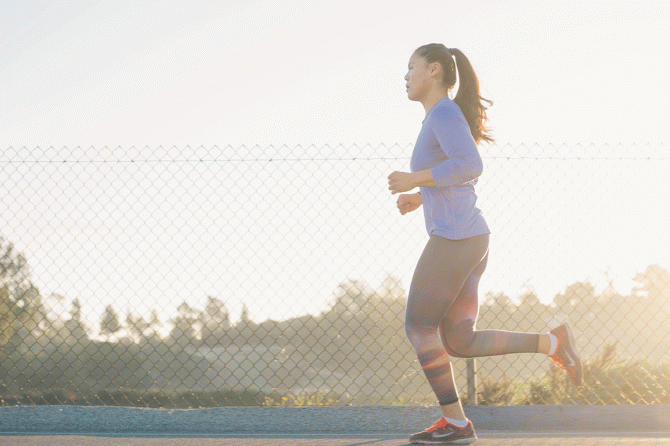 With endurance sport season fast approaching in the Middle East, a lot of people will be dusting off their old running or cycling shoes to get back outside again. For most, the routine will come naturally, but for others a mental barrier will come up. This psychological battle is a phenomenon amongst budding athletes and trying to overcome it is difficult… but not impossible.
We spoke to Alfred Gull, clinical psychologist at Dubai's German Neuroscience Centre, to find delve deeper into what it takes to be an endurance athlete.
WHY DO MOST PEOPLE FIND IT DIFFICULT TO MENTALLY PREPARE FOR FEATS OF ENDURANCE?
When preparing for feats of endurance, a lot is a matter of the mind. Most people are not ready to go to their limits to risk failure as they consider this and losses as embarrassing and shameful. But going through mistakes and failure is essential to improve and not panic when facing these situations. Once these athletes do not function properly they develop self-doubts.
WHAT'S THE KEY DIFFERENCE WHEN IT COMES TO AN ELITE ATHLETE'S MINDSET COMPARED TO US MERE MORTALS?
Elite athletes aren't fundamentally different from the rest of us, but they are ready and willing to tap into their internal resources and take it to their limit. They push into the uncomfortable edges where fear and pain live. For the rest the fear that guides them becomes more significant than their ability to face it. When it comes to endurance athletes, it is the purpose that counts. So when the purpose is more prominent than pain, purpose wins. Alternatively, when pain, or the fear of pain, is more prominent than purpose, pain wins, and 'normal' athletes give up.
IN YOUR TIME TREATING THOSE ATHLETES THAT ARE MENTALLY DRAINED, WHAT SPORT SEEMS TO BE THE MOST DEMANDING AND WHY?
The most demanding sports are those where the athlete must challenge the elements, such as triathlon and mountain climbing. Further, other super endurance runs or races against other athletes where they need to push their limits constantly to succeed. Mentally drained athletes need to adjust their goals and formulate realistic goals.
WHAT PIECES OF ADVICE WOULD YOU OFFER TO ASPIRING ATHLETES TO HELP THEM COPE MENTALLY AND PHYSICALLY?
The physical capability comes first: It would be best if you tried out easier, more manageable challenges first without failing, and gain confidence as a result. When you have built the physical ability, you can go from that physicality to that skill acquisition, the mental process, and improve that capacity. Basically, go into the unknown and try new things that you have not done before.
It takes an incredible amount of introspection into one's own life to find out how we really want to live and how intensively we want to practice our chosen sports. If you really want to challenge your limits, go for it and believe in yourself. When we are sure about our goals and purpose, we can push into the uncomfortable edges where fear and pain live.
We can train many of the needed things to be able to cope. For example, confidence is a trainable skill. Whenever we are insecure, there is too much uncertainty around us. And that uncertainty triggers a lack of confidence. If you want to be calm and concentrated in exceptional situations, you should deal with it in advance. After all, you train for weeks for the marathon. So, if you deal intensively with a task, you can master it more confidently. Focus and optimism are also trainable skills.
The full and original article was published in EDGAR