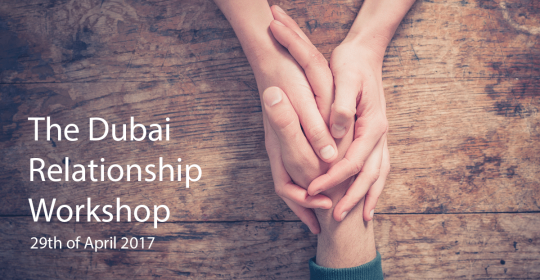 Dr. Kennon Rider, Marriage and Family Therapist is hosting a workshop for couples entitled "Saving Your Relationship in the UAE". Dr. Rider will provide practical advice and skills to improve communication and help couples to protect what matters most.
Educated in the United States, Dr. Rider is currently the only licensed, Ph.D. trained,  marriage counsellor in the UAE, and hosts regular training for the region's counselling professionals dealing with marital problems in couples. The upcoming workshop is the first time he is sharing these strategies with the general public.
Suitable for people in all stages of a relationship, topics will include:
 • Common reasons why things go wrong in the UAE
• Remembering your dreams of marriage
• The marriage "killers" and how to avoid them
• Blame and counter-blame: how to disrupt this destructive pattern
Dr. Rider explains
''All relationships can be challenging and this is particularly true in environments such as the UAE where a high number of expats live away from their home country. Couples can expect to encounter certain pitfalls but the important thing is to arm yourself with the right tools to pre-empt potential problems and communicate in an open and positive way."
"For example, don't be afraid of discussing the important topics, such as work, finances and children before the marriage and in the early years of marriage so everyone understands the expectations."
Regardless of time in marriage, couples can get stuck, and find it difficult to extricate themselves from patterns of behavior that are not working. Dr. Rider will help to identify these patterns and will offer solutions for disrupting destructive habits.
Where and When?
• Date: Saturday April 29th 2017, 10am-2pm
• Location: Mövenpick Hotel Bur Dubai, 19th Street, Oud Metha Area LINK
• Price: Individuals 390AED, Couples 690AED
Book your place: 04 4298 578; limited places available
Dr. Kennon Rider is the only certified marriage counsellor in Dubai and a licensed Marriage and Family Therapist.