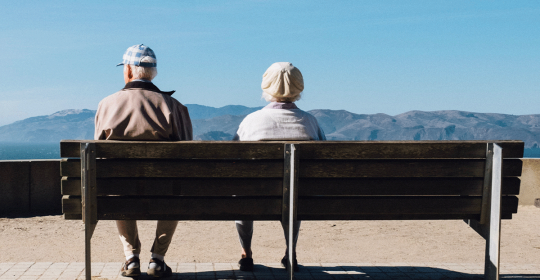 People who care for patients with Alzheimer's disease are suffering from anxiety, depression and "burnout" and need more support. Dr Harry Horgan, a clinical psychologist at the German Neuroscience Centre in Dubai, said the true extent of the stress placed on people who tend to loved ones round the clock is only now being realised.
He said that as more patients show memory loss, confusion and behavioural change brought on by the disease, a greater support network is needed to help a growing band of carers, who are often left to deal with the trauma of seeing a loved one mentally disintegrate.
"We know 25-30 per cent of people in a caring role for someone with Alzheimer's will experience a significant level of anxiety and clinical depression," said Dr Horgan.
"That is a much higher rate than the general population."
Profound personality changes in Alzheimer's patients and occasional aggressive outbursts can be shocking and hard to deal with for families.
The degenerative brain disease usually begins with memory loss or forgetfulness before progressive executive dysfunction, impulsivity and loss of inhibition.
There is no treatment, although a blood test predicting the likelihood of one suffering from the disease in the future could soon be a reality.
Doctors have said unpredictability often leads to lack of sleep for carers and family members, affecting their mental well-being.
Close to 50 million people are living with the disease worldwide.
Rates of depression vary between 23 and 85 per cent among carers in developed countries, with 45 per cent reporting that they experienced anxiety.
"There is severe anxiety in many carers for the course of the illness," said Dr Horgan.
"Alzheimer's is not fully understood, but is believed to have become more prevalent as more of us live longer, particularly women.
Psychologist Harry Horgan said there is a shortage of support groups in the UAE for carers of Alzheimer's patients, who are more likely to suffer depression and anxiety. Victor Besa / The National.
"There is some good work to break the stigma internationally, such as from the Alzheimer's society, but there is work to be done.
"Stigma still exists and some families try to hide it from friends so the person lives a very quiet life, retired from public view."
There are usually seven stages of cognitive decline with Alzheimer's disease but not all patients experience the same symptoms.
The condition affects a patient's memory, thinking, language, problem-solving and even personality and mobility as the disease progresses.
"People can be quite well for some time before any restructuring needs to take place," said Dr Horgan.
"Carers need to know when to ask for help. There is some support in the UAE but there is a long way to go.
"If you are going to be a carer for someone, you need to care for yourself also. Everyone takes a break, but carers are often looking after someone 24/7. That leads to burnout." […]
The full original article was launched in The National