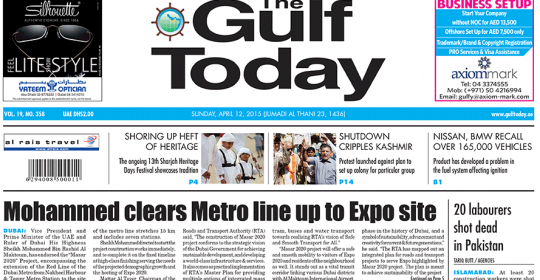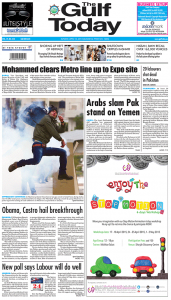 DUBAI: The Rashid Hospital-Neurology Department in Dubai aims to form a support group for Parkinson's Disease (PD) sufferers.
By Gulf Today, Mariecar Jara-Puyod, April 12, 2015: The initiative was disclosed on Saturday, during World Parkinson's Day, in commemoration of Dr James Parkinson's birthday (1755-1824) who established the neurodegenerative condition as a clinical entity in his paper "An Essay in Shaking Palsy 1827".
The government hospital, the German Neuroscience Centre (GNC) and the Live & Love Life Parkinson's Disease-Dubai support group, organised the World Parkinson's Day (Garden of Hope) education and awareness campaign held in Dubai and supported by the US pharmaceutical company, Abbvie. Hospital neurologist Dr Nouf Al Talai told The Gulf Today the goal is to reach out as well as encourage PD patients and their families to come out in the open so they could be provided with a holistic approach for addressing the disease which has affected an estimated 10 million individuals worldwide. The PD patients and their families and volunteers could register with hospital clinical secretary Manal over +971563046004. The group's establishment depends on the number of supporters generated. The approving body is the Community Development Authority, according to Al Talai. From the event, a young Emirati woman who started manifesting signs and symptoms of PD like "shaking of the hands", slowness of movement, imbalance, falls and "handwriting getting smaller" at age 18 and consequent "whole body tremors" by age 21, spoke how she is continually overcoming her condition. Her thrice-a-day medication has gone down to once a day. She pointed out the value of adherence to the medical team's advice as well as the unwavering family bond. The Zayed University double degree holder, working student, described her mother as a pillar who has been encouraging her to live a normal life by positive thinking, will power, an active lifestyle and having proper diet and nutrition. "It is the can do attitude," she said.
Al Talai said PD early warnings are prolonged difficulty in the recognition of smell or scent, sleep problems, depression, and muscle problems.
Meanwhile, it was learnt that Rashid Hospital has 500 PD patients. GNC chief executive officer Timo Borsig, MD did not disclose any specific number the medical facility at Dubai Healthcare City is treating. However, quoting feedback from neurologists, he said their PD patients have been on the rise in recent years and particularly since 2014. Aside from UAE residents, their patients are also elderly from home countries of the expatriates, particularly from Europe, such as Italy and from nearby countries like Palestine.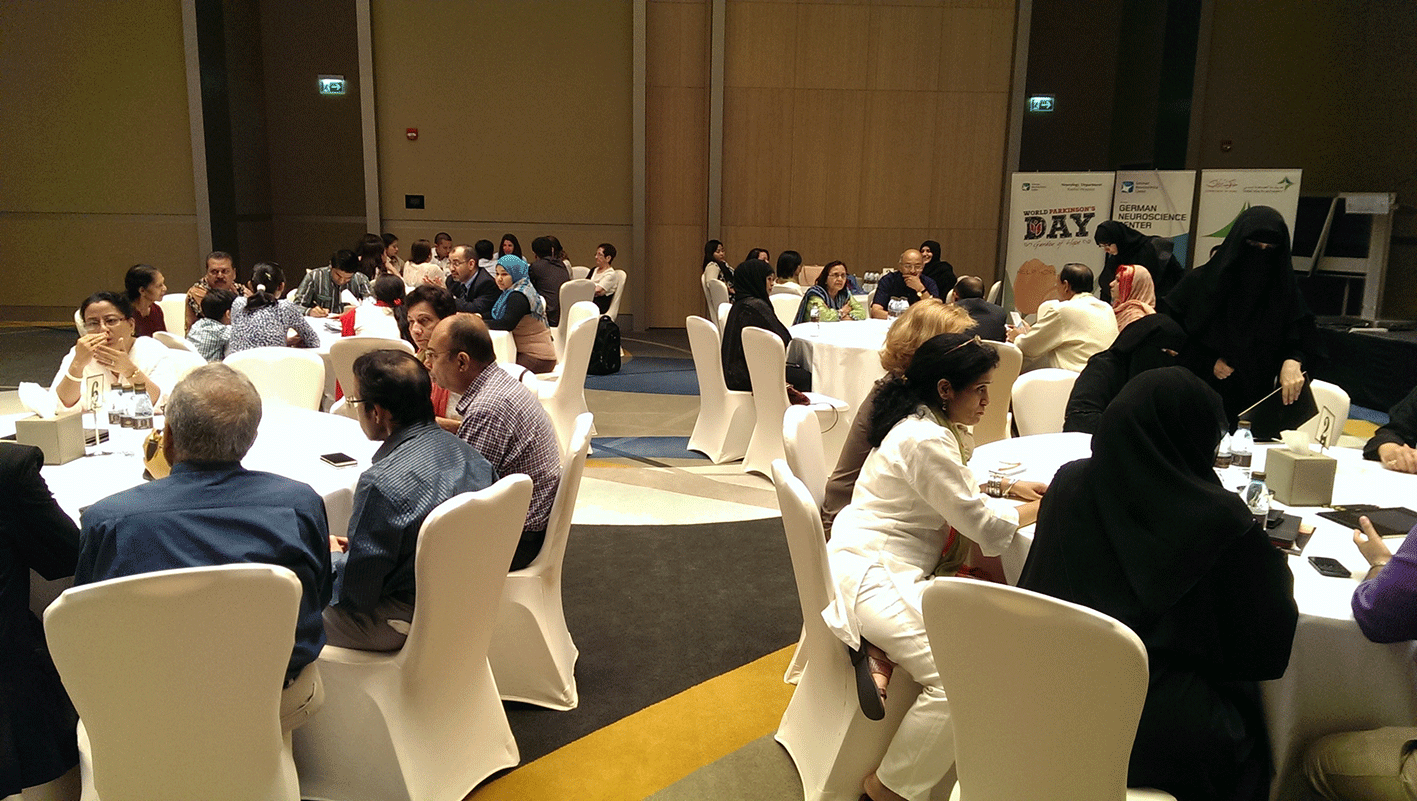 Live & Love Life Parkinson's Disease support group, which exists from 2009 through the advocacy of PD patient Gity Bazargan (bazyoung@eim.ae +971504535867), PD patient daughter Vonita Singh (vonita@hotmail.com +971505090651) and fellow founding member Ingrid van de Kamp (ingridvandekamp@gmail.com +971504509224), has 20 permanent members of various nationalities between the ages of 40 and 70. The private support group has a Facebook health and wellness page called Parkinson's Support Dubai for information material and calendar of activities such as classes on taichi, music appreciation and with a multi-disciplinary team of experts namely neurologists, psychologists, speech therapists and physiotherapists.
Indian classical dancer Singh has incorporated her love for music and dance into the therapy sessions independently known as Movement Mantra for the 20 members. Recalling her late father who exhibited PD at age 67, she said: "His memory was there. But the messages to carry out involuntary movements or motor skills to the brain were delayed because there was lack or no dopamine to transmit these messages."