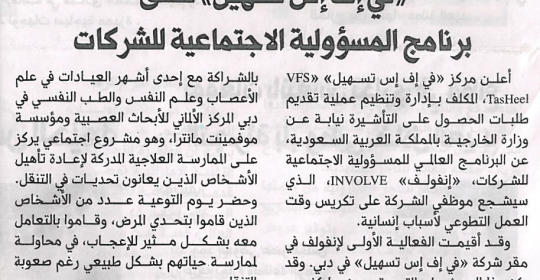 Almost 80 Parkinson's patients and caregivers from the UAE supported this year's Parkinson's event. This is way more than we ever expected and we are happy to see that the community is continuing to grow.
Parkinson's disease is a life changing neurological condition, which is widely undiagnosed, often misunderstood and not accurately treated. Movement Mantra, The German Neuroscience Center and VFS TasHeel International teamed up to change this.
The free of charge event was intended to raise awareness for Parkinson's disease. Patients and caregivers could meet, exchange experience and encourage each other. Movement Mantra provided practical exercises and knowledge about the importance of movements in Parkinson's disease. Two Parkinson's experts from the German Neuroscience Center – a neurologist and a psychologist – were present to answer all questions of patients and caregivers about the disease. VFS TasHeel International sponsored the event and provided the platform in line with their new global CSR programme.
Al Bayan