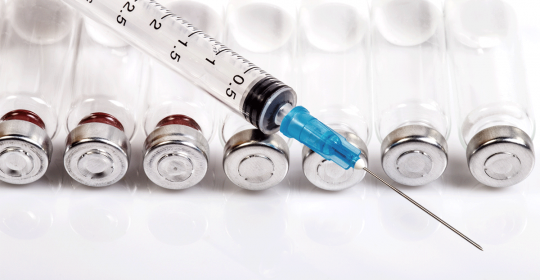 On the 28th of March 2017 the FDA officially approved Ocrevus (Ocrelizumab) for treating relapsing Multiple Sclerosis (RMS) and primary progressive MS (PPMS). Ocrevus is the first drug that received the approval for both forms of MS. This marks a new era of treatment.
Ocrevus (Ocrelizumab) is an auto-antibody, meaning an antibody which is targeting cells of the own body. Specifically CD20-positive B cells. These are cells of the human immune system which seem to be overreactive in Multiple Sclerosis and attacking nerve cells (myelin and axonal damage). Ocrevus inhibits these overreactive cells and reduces the nerve damage.
Several studies confirmed the safety and efficacy of Ocrevus in Multiple Sclerosis (OPERA 1, OPERA 2, ORATORIO study).
Ocrevus (Ocrelizumab) was more efficient than standard therapies such as interferon beta-1a (Rebif) therapy. It reduced MS relapses by nearly half, slowed down the MS progress and showed improvements in MRI lesions.
"The FDA's approval of Ocrevus is the beginning of a new era for the MS community and represents a significant scientific advance with this first-in-class B cell targeted therapy," Sandra Horning, MD, chief medical officer and head of Global Product Development at Genentech, said.
"Until now, no FDA-approved treatment has been available to the primary progressive MS community, and some people with relapsing forms of MS continue to experience disease activity and disability progression despite available therapies. We believe Ocrevus, given every 6 months, has the potential to change the disease course for people with MS, and we are committed to helping those who can benefit gain access to our medicine."
The drug will be available on the US market within the next 3 weeks. When it will be available in Dubai is still unknown.