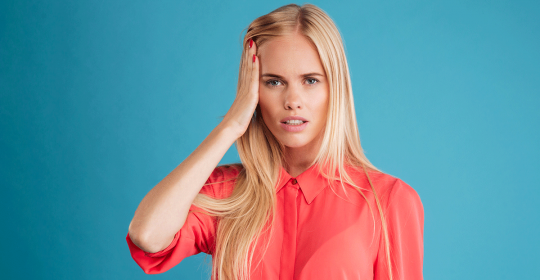 The new drug is called erenumab and is developed by Amgen/Novartis. A recently published second phase 3 study showed promising results in terms of migraine prevention.
The drug belongs to a new class of migraine prevention drugs, called CGRP-Blocker (Calcitonin Gene-Related Peptide receptor). These receptors play critical role in mediating the incapacitating pain of migraine. By blocking the receptors, the pain signal cannot be transmitted anymore.
The Study Results
The study was a global Phase 3, randomized, double-blind, placebo-controlled STudy to evaluate the efficacy and safety of erenumab in migRaIne preVEntion (STRIVE).
Over a period of 6 month patients were injected with erenumab. The study could show that erenumab reduce the monthly migraine days in patients with episodic migraine significantly, even compared to a placebo control group.
3.2 To 3.7 Less Days Of Migraine Per Month
"Migraine is ranked one of the most debilitating diseases by the World Health Organization, yet it is often under-diagnosed and under-treated. People who experience migraine battle the disease for many years and it has significant impact on their everyday activities," said Sean E. Harper, M.D., executive vice president of Research and Development at Amgen. "The results of this study are important because they confirm the results from our previous studies and add to our body of research in episodic migraine. We look forward to working with regulatory authorities to pursue approval of erenumab and making this novel migraine prevention treatment available to patients and physicians."
Are you suffering from headaches? You are not alone! Headache is a widespread disease and one of the most common reasons to visit a neurologist. It occurs in different types and strengths and can impair the quality of living substantially. It is possible to do something against it.