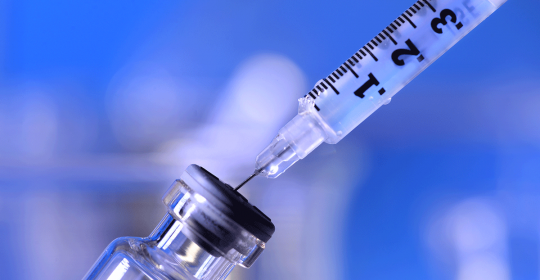 New migraine drug significantly reduces patients' monthly migraine days and seems to be safe.
The drug is called Erenumab or AMG 334 and was co-developed by Novartis and Amgen. They released a press statement about the phase II study showing the benefits of Erenumab.
Erenumab or AMG 334 is a human monoclonal antibody targeting the receptor of Calcitonin-Gene-Related-Peptide (CGRP), thus inhibiting Calcitonin-Gene-Related-Peptide (CGRP). CGRP is known to play an integral role in the pathophysiology of headaches. CGRP is responsible for the dilation of blood vessels in the brain, inflammation of nerves, and transmission of pain signals from blood vessels in the brain to the nervous system. Therefore CGRP is a target for many new preventive migraine drugs.
The drug needs to be injected under the skin (subcutaneously) only once a month.
Outcomes of the study
• Erenumab significantly reduces patients' monthly headache days. Patients receiving Erenumab had 6.6-migraine-days less per month, versus the placebo group with 4.2 days.
• Erenumab seems to be safe. Side effects were similar to the placebo group.
Conclusion
"Patients with chronic migraine live with the debilitating and disabling symptoms of this disease for 15 or more days each month, significantly impacting their everyday life and ability to work," said Vasant Narasimhan, Global Head, Drug Development and Chief Medical Officer, Novartis. "We are delighted that with this positive outcome, we are one step closer to providing patients with a much-needed new treatment option to prevent chronic migraine. Also, we are looking forward to assessing the benefit of AMG 334 in two ongoing phase III studies in episodic migraine, with initial data from these studies expected later this year."
However, it was a phase II study and it might take some time before the drug is available on the market. Learn more about clinical trial phases here.
Are you suffering from headaches? You are not alone! Headache is a widespread disease and one of the most common reasons to visit a neurologist. It occurs in different types and strengths and can impair the quality of living substantially. It is possible to do something against it.
References