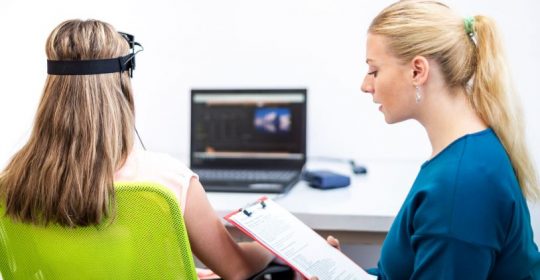 Neurology is a field of medicine that deals with the study and treatment of disorders affecting the nervous system. The nervous system is a sophisticated yet complex structure that regulates and coordinates body functions. Generally, this system is divided into two main parts, which include the central and peripheral nervous systems. It consists of the spinal cord and brain.
What do neurologists in Dubai do?
Neurologists in Dubai specialize in treatment or management of neurological diseases, illnesses, and injuries that affect the nervous system. Common symptoms that require neurologists include:
Dizziness
Confusion
Muscle weakness
Coordination problems
Sensation problems
Generally, neurologists diagnose, treat, or provide management for the following diseases or illnesses:
Epilepsy and other seizure disorders
Stroke
Sclerosis
Brain abscess
Dementia and Alzheimer's
Spinal cord disorders such as Inflammatory and autoimmune diseases
Headaches
Migraines
Traumatic brain injury
Hematomas
Brain tumors
Parkinson's disease
Brain aneurysms
Cerebral edema
Multiple sclerosis
The German Neuroscience Center (GNC) offers comprehensive healthcare services in the diagnosis, management, and treatment of disorders affecting the nervous system. We offer advanced neurological care for both adults and pediatric patients suffering from diseases of the brain or spinal cord. Our team of internationally recognized neurologists, neurosurgeons, spinal surgeons, and brain surgeons understand that each case is unique. Hence they tailor personalized care depending on each patients' needs.
What are the types of neurologists in Dubai?
Due to the complex nature of the nervous system, it's common for neurologists to specialize in a specific area within the field. Some of these specializations include:
Neuromuscular
Headache
Neuro-oncology
Neurocritical care
Geriatric neurology
Vascular (stroke care)
Autoimmune disorders
Child neurology
Epilepsy
Interventional neuroradiology
What types of neurological procedures do neurologists in Dubai performs?
Generally, during your first visit, your neurologist performs a neurological exam that involves the evaluation of your nervous system. Typically, the extent of the review depends on various factors, such as age, severity of the symptoms as well as the condition itself. During a neurological exam, the neurologist evaluates the following:
Mental status
Reflexes
Cranial nerves
Sensory receptors
Gait and coordination
Motor function and balance
At GNC, we offer the following diagnosis procedures:
1. Electroencephalography (EEG)
EEG tests record brain activity using electrodes that consist of metal discs with thin wires that are placed on the scalp. During, this procedure a patient is exposed to various stimuli such as noise or light, and the results of the brain activity amplified on a graph and displayed on a computer screen. Mostly, EEGs are used to diagnose epilepsy, among other brain damages that are related to head injuries, inflammation or metabolic and degenerative disorders.
2. Dementia screening
Dementia screening diagnosis the early onset of dementia and Alzheimer's.
3. Stroke risk analysis
This exam involves the use of ultrasound and risk calculation to examine blood vessels as well as blood flow. The results are then used to conduct a stroke risk calculation that estimates the possibility of a stroke within a specific timeline.
4. Nerve conduction velocity (NCV)
NCVs evaluates the ability of your nerves to send signals that control muscles. The exam measures the speed of conduction of electrical impulses in the nerves.
5. Electromyography (EMG)
EMGs measure the electrical activity in your muscles. Along with an NCV test, EMG tests help to diagnose spinal cord diseases and general nerve or muscle dysfunction. 
6. Ultrasonography tests
This is a non-invasive examination that evaluates blood vessels and blood circulation. We offer three kinds of ultrasonography tests, which include:
Extracranial Doppler (ECD)
Transcranial Doppler (TCD)
Duplex sonography
7. Evoked Potentials
This procedure examines the electrical activity within the brain in response to external stimuli such as light, sound, touch, and sight. Evoked potentials help to diagnose disorders affecting your senses. We offer four types of evoked potential tests which include:
Magnetic Evoked potentials (MEP)
Visually evoked potential (VEP)
Somato-sensitive evoked potentials (SSEP)
Acoustically evoked potentials (AEP)
8. Sympathetic skin responses (SSR)
SSR exams diagnose functional impairment of sympathetic fibres that are located in the peripheral nerves of your legs and hands.
9. Electronystagmography (ENG)
ENGs evaluate the involuntary movements triggered by nystagmus as well as vertigo, balance dysfunction, and dizziness.
Contact us today for more information, diagnosis, or treatment for neurological disorders.