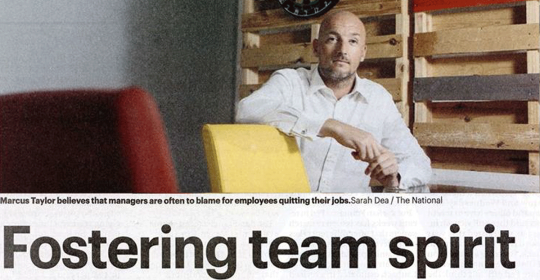 The National, Ian Hainey, October 25, 2015 | Employee engagement is a ubiquitous term in today's world of organisational development and leadership strategy. It generally refers to whether the workforce is committed to the organisation's goals and values and motivated to contribute to its success, while also enhancing their own sense of well-being.
Oracle has released findings of its western European study on employee engagement, which reveals the people most likely to make employees feel engaged at work are their peers rather than their managers.
Dr Tanja Upatel, a clinical psychologist at the German Neuroscience Center in Dubai feels the emotional factor completely supports the survey findings. "The fact peers have the most positive impact on how engaged someone feels at work is not surprising. Line managers, business unit managers and HR are all on one side – the employer's. Peers are usually more detached from corporate goals, so it's possible to open up and discuss issues without hesitation," she says.
Dr Upatel also believes read more