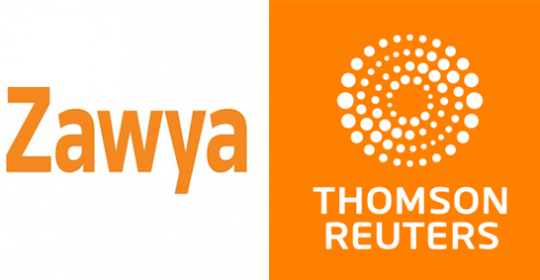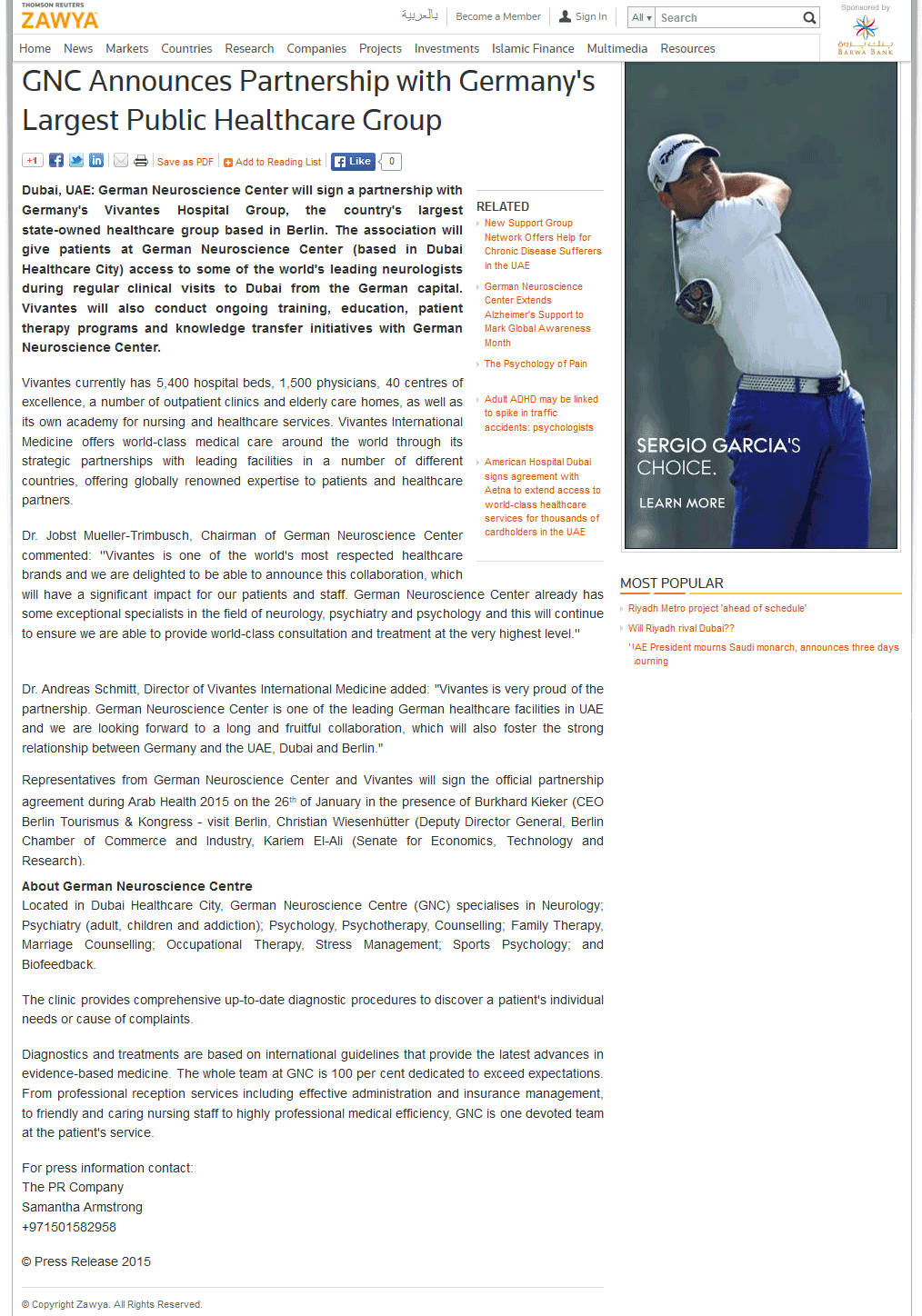 Dubai, UAE: German Neuroscience Center will sign a partnership with Germany's Vivantes Hospital Group, the country's largest state-owned healthcare group based in Berlin. The association will give patients at German Neuroscience Center (based in Dubai Healthcare City) access to some of the world's leading neurologists during regular clinical visits to Dubai from the German capital. Vivantes will also conduct ongoing training, education, patient therapy programs and knowledge transfer initiatives with German Neuroscience Center.
Vivantes currently has 5,400 hospital beds, 1,500 physicians, 40 centres of excellence, a number of outpatient clinics and elderly care homes, as well as its own academy for nursing and healthcare services. Vivantes International Medicine offers world-class medical care around the world through its strategic partnerships with leading facilities in a number of different countries, offering globally renowned expertise to patients and healthcare partners.
Dr. Jobst Mueller-Trimbusch, Chairman of German Neuroscience Center commented: "Vivantes is one of the world's most respected healthcare brands and we are delighted to be able to announce this collaboration, which will have a significant impact for our patients and staff. German Neuroscience Center already has some exceptional specialists in the field of neurology, psychiatry and psychology and this will continue to ensure we are able to provide world-class consultation and treatment at the very highest level."
Dr. Andreas Schmitt, Director of Vivantes International Medicine added: "Vivantes is very proud of the partnership. German Neuroscience Center is one of the leading German healthcare facilities in UAE and we are looking forward to a long and fruitful collaboration, which will also foster the strong relationship between Germany and the UAE, Dubai and Berlin."
Representatives from German Neuroscience Center and Vivantes will sign the official partnership agreement during Arab Health 2015 on the 26th of January in the presence of Burkhard Kieker (CEO Berlin Tourismus & Kongress – visit Berlin, Christian Wiesenhütter (Deputy Director General, Berlin Chamber of Commerce and Industry, Kariem El-Ali (Senate for Economics, Technology and Research).
About German Neuroscience Centre
Located in Dubai Healthcare City, German Neuroscience Centre (GNC) specialises in Neurology; Psychiatry; Psychology, Psychotherapy, Counselling; Family Therapy, Marriage Counselling; Occupational Therapy, Stress Management; Sports Psychology; and Biofeedback.
The clinic provides comprehensive up-to-date diagnostic procedures to discover a patient's individual needs or cause of complaints.
Diagnostics and treatments are based on international guidelines that provide the latest advances in evidence-based medicine. The whole team at GNC is 100 per cent dedicated to exceed expectations. From professional reception services including effective administration and insurance management, to friendly and caring nursing staff to highly professional medical efficiency, GNC is one devoted team at the patient's service.
For press information contact:
The PR Company
Samantha Armstrong
+971501582958