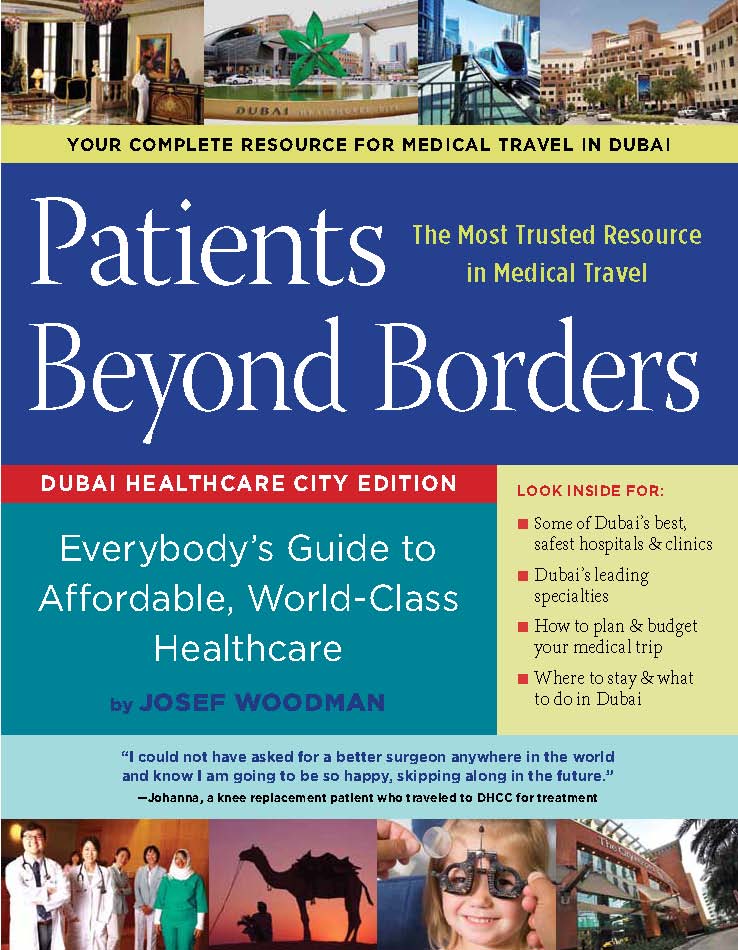 source: www.ameinfo.com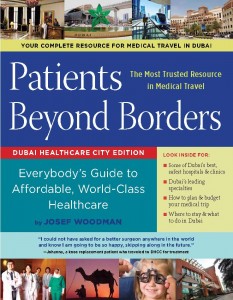 Dubai Healthcare City (DHCC) announced the launch of the world's most trusted book for international medical and health travel 'Patients Beyond Borders Dubai Healthcare City Edition'.
Available in both English and Arabic, the DHCC edition aims to connect medical tourists with the healthcare offerings available in the integrated healthcare free zone. The reference guide also plays the role of a budget planner, providing innumerable tips for selecting the safest and most cost-effective treatment.
Over the past six years, Patients Beyond Borders' print and digital publications have helped thousands of healthcare consumers find the safest, most affordable options for medical procedures all over the world. The earlier editions of the guide have been generated for the Accredited Hospitals Association of Turkey, Association of Private Hospitals of Malaysia, Korea Health Institute Development Institute, Taiwan Taskforce on Medical Travel, and the Tourism Authority of Thailand.
Dr Ayesha Abdullah, Managing Director at Dubai Healthcare city, said, "The launch of 'Patients Beyond Borders Dubai Healthcare City Edition' complements our initiative to promote medical tourism in the UAE. This is in line with the vision of His Highness Sheikh Hamdan Bin Mohammad Bin Rashid Al Maktoum, Crown Prince of Dubai and Chairman of Dubai Executive Council, to position Dubai as a medical tourism hub in the region."
Dr Ayesha added, "We believe the book is the perfect tool for all healthcare travellers seeking treatment outside of their home countries. Offering a detailed overview of the world-class facilities at Dubai Healthcare City, the book offers thorough information on accreditation, treatment specialties, and comparative costs. We are privileged that a prestigious global publishing house has showcased DHCC and its wide-ranging quality healthcare providers."
Authored by Josef Woodman, a healthcare travel expert, and published by Healthy Travel Media, a US-based publishing house, the book was launched during Arabian Travel Market 2012, the leading travel and tourism event unlocking business potential within the Middle East for inbound and outbound tourism professionals.
Josef Woodman said, "Centrally located at the crossroads of Asia, Europe, and Africa, Dubai now boasts 25 American-accredited hospitals, facilities, and programmes — nearly half of the JCI-accredited programmes in the UAE. With its multicultural surroundings and accessible, convenient tourism infrastructure, Dubai Healthcare City is poised to become a leading medical travel destination for patients from the region and beyond."
'Patients Beyond Borders Dubai Healthcare City Edition' is an outcome of extensive research and a series of interviews with patients, practitioners, administrators, and policy makers in the healthcare sector. It also involved an extensive analysis of safety records, accreditations, success rates, and consumer trends.
Josef Woodman has helped shape the international health travel industry. In addition to lecturing at Harvard Medical School, UCLA School of Public Health, he has headlined medical travel conferences in 14 countries. He has appeared in numerous print and broadcast media including CNN, ABC News, Fox News, Oprah.com, The New York Times, International Living, Frommer's, US News and World Report, and AARP Magazine