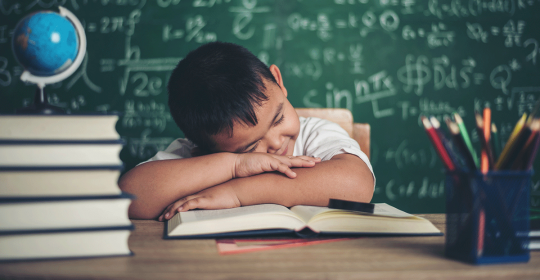 Dubai — It's that time of year again. Almost as quickly as the summer school vacation came around, it's now coming to an end again this week.
Aside from the obvious preparation when it comes to getting students into back-to-school mode, preparing both parents and children mentally and emotionally for the new term is just as important as getting the uniforms and stationary in order.
After months of late nights and late rises, parents and students find it difficult to readjust to the normal weekday routine as classes start again.
Speaking to several experts including a child psychiatrist and sleep specialists, Khaleej Times has learnt that good preparation can be the key to tackling these most common back-to-school worries.
Dr Daniela Graf, child and youth psychiatrist at the German Neuroscience Centre in Dubai, said while students might have concerns about impending workloads and adjustments in their new classroom, some parents also deal with anxieties about sending their kids back to school. But the key is not projecting these feelings onto children.
"Parents should, in general, always try to stay as calm as possible while dealing with their own or their children's anxieties"
"If the parents let the kids feel that they are anxious themselves, they will inevitably transfer these anxieties onto their kids."
To ease these feelings, parents should talk to each other, to friends, other family members or directly to the teachers about their fears and concerns, she said. If anxieties do increase, simply pulling a child from school isn't the right way to deal with the issue.
"Parents should encourage their children that they have the abilities to deal with difficult situations at school and that it is not a problem to fail from time to time. Have a talk with a teacher in severe cases and just try to stay calm if your child opens up about their own worries."
Dr Graf said parents need to support their child in case of failure, encourage them to try again, let them have friends at home for a stay over to get to know their kids' social environment better, offer help with school work, and stay in touch with the class teacher or school counsellors. […]
The original full article was published in Khaleej Times