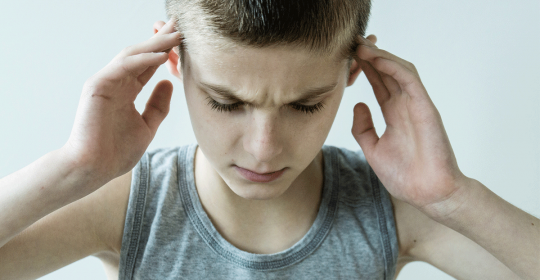 New researches clearly shows that Cognitive behavioral therapy (CBT) is beneficial to children suffering from migraine.
Headaches are common in children and adults. Migraine is one of the most common types of headache. Usually the treatment consists of medication to improve or prevent symptoms and life style adjustments.
A new review could show that CBT – a kind of psychotherapy – has a huge positive impact. "Cognitive behavioral therapy (CBT) is an evidence-based practice that focuses on the development of coping strategies and cognitive restructuring to alter the pain experience." The authors of the study say.
The results are impressive.
CBT could reduce migraine symptoms by 50% and has a stable effect, even at a 1-year follow-up.
CBT was compared to a group without any therapy (wait-list control), a placebo group, and a group with standard medication.
Moreover, CBT could "augment the efficacy of standard medications such as amitriptyline."
Reference: Wiley
Many parents are surprised to hear how common headaches in children are, even severe headaches. Migraine is the most common acute and recurrent headache syndrome in children. Appr 20% of children aged 4 to 18 years report having had notable recurrent headaches (including migraine) in the past 12 months.