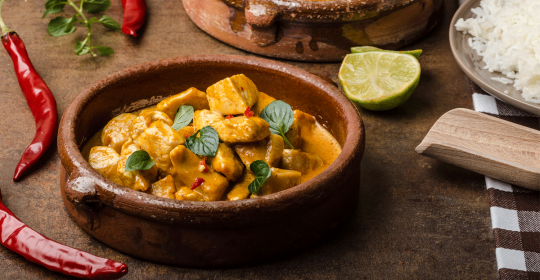 Good news for all who like to eat spicy food. Hot peppers may help you live longer.
The Study
US researchers investigated the association between consumption of hot red chili peppers and mortality. The new analysis is based on data of the National Health and Nutritional Examination Survey (NHANES) III measuring 16,179 participants (18 years and older) eating hot red chili pepper between 1988 and 1994.
The Results
• Mortality of people who did not consume hot red chili peppers: 33.6%
• Mortality of people who consumed hot red chili peppers: 21.6%
People eating red hot chili peppers had a 12% reduced risk of dying early.
Limitations
The study didn't investigate how the spicy food reduces the risk of dying. Moreover, the study didn't measure the quantity of spicy food you need to eat to reduce the risk.
Reference: PLOS