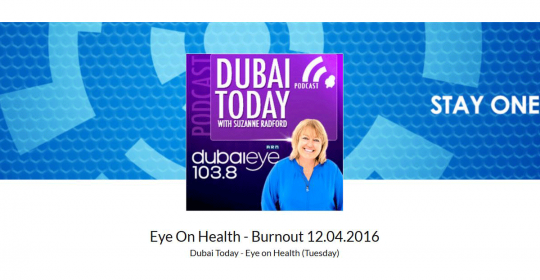 Suzanne Radford speaks to Dr. Erik Matser, a neuropsychologist from the German Neuroscience Center in Dubai Healthcare City about burnout and chronic stress.
Listen to the fascinating talk of Dr. Matser on Dubai Eye Radio
Dr. Matser graduated as a clinical neuro- psychologist and has 25 years of experience in clinical neuro- psychology. He worked at St. Anna Hospital in the Netherlands for 15 years and was an associate professor of the department of neuroanatomy at the Erasmus University Rotterdam.