DUBAI: More women than men are suffering from the neurological dysfunction called multiple sclerosis or MS.
Gulf Today | Mariecar Jara-Puyod | February 18, 2016
In the UAE and according to the six years data of Dubai-based Neurology consultant Prof Dr Detlef Koempf, more Emirati women are afflicted than their counterpart expatriate women.
The consultant at the German Neuroscience Centre (GNC) within the Dubai Healthcare City gave the ratio of sufferers between women and men at 2.8:1. He replied in the negative when pursued if it were safe to say that among three women MS sufferers are two Emiratis. The specialist with 36 years of work experience as a neurologist said: "That would be too high. "We may see a few more Emirati women with MS than expats," Koempf added.
Early on and asked of his region-wide observational studies, he said: "In the region roughly 55 people out of 100,000 are suffering from Multiple Sclerosis. However, there is still no sufficient data available to have representative statistics." On the nationality and age, Koempf said: "We see Emirati patients as well as expats. The mean age of onset is 26. More women suffer than men."
The specialist was interviewed when MS was discussed in the "MS Talks" supported by the GNC recently. Organiser MS-diagnosed Maha Abbas, 28, said it is crucial to hold awareness campaigns because this would be an avenue by which people would know. For her, open discussions on health are the way to address gaps.
Prof. Koempf told The Gulf Today: "Till today, the cause of Multiple Sclerosis remains unknown."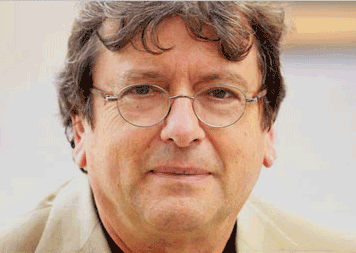 "MS is an inflammatory auto-immune disorder which leads to demyelinating lesions in the brain and in the spinal cord." He went on to say that with MS, it is the immune system which attacks and damages the nervous system.
According to Abbas, it took six years before it was finally determined that she has MS from the time she lost vision at age 17 due to optic neuritis (the inflammation of the optic nerves).
"I had my second attack when I was 23," she said.
The marketing person, born and raised in the UAE, consequently flew to the UK for a second opinion and having slowly accepted her condition thereafter linked up or networked with the UK MS Society. At the "MS Talks" was the UAE resident for the past five years Asif Aziz, 34. Like Abbas, he experienced signs and symptoms relatable to other dysfunctions for between seven and eight years ago. It was last year when Aziz was "officially" diagnosed with MS.
"I take a tablet once a day. It is very expensive. I try not to stress myself because that is bad for my condition," he said.
On the MS diet and nutrition, clinical dietician Hala Barghout emphasised: "No single specific diet can treat or cure Multiple Sclerosis, MS because the symptoms come and go." Pointing out the need to control portions, she also stressed that fortified Vitamin D, high fibre food, foodstuffs rich in omega 3, fresh fruits and vegetables as well as lean animal protein sources are necessary. Abbas said one big no-no for MS sufferers is heat exposure.
Keompf said: "As of now it is not possible to prevent Multiple Sclerosis, MS. However, once people are diagnosed, they may try different measures to avoid relapse."
He said the relapse may happen if the immune system were activated through infections, extensive sun exposure and skin infections.