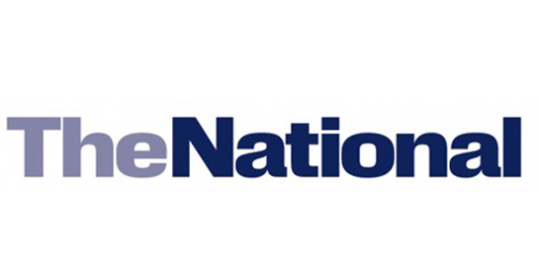 You need to be practical dealing with depression in Dubai. Experts say the condition is under-reported in the UAE and that the stigma associated with mental health issues needs to be lifted.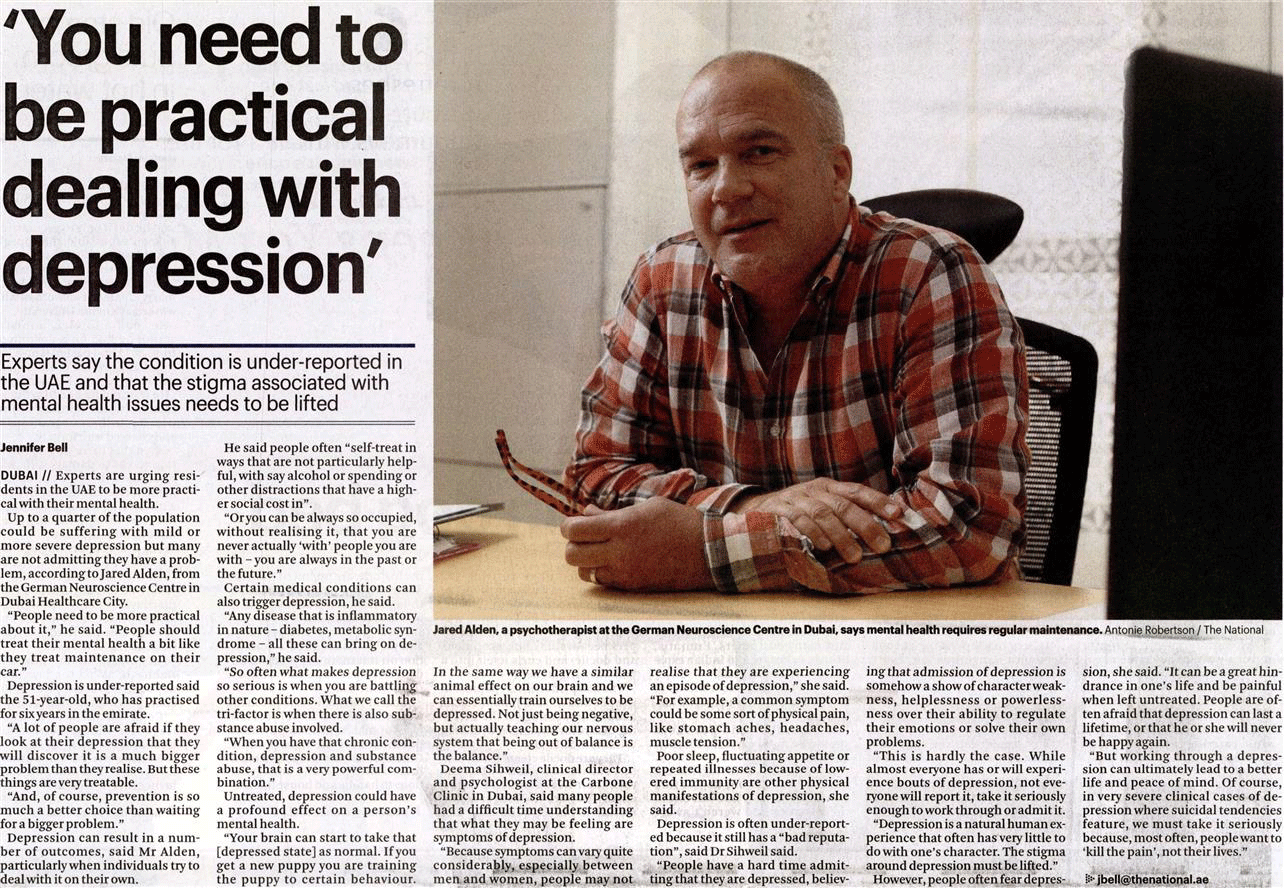 DUBAI, 15.09.2014, Jennifer Bell, The National// Experts are urging residents in the UAE to be more practical with their mental health.
Jared Alden, a psychotherapist at the German Neuroscience Centre in Dubai, says mental health requires regular maintenance. Up to a quarter of the population could be suffering with mild or more severe depression but many are not admitting they have a problem, according to Jared Alden, from the German Neuroscience Centre in Dubai Healthcare City. "People need to be more practical about it," he said. "People should treat their mental health a bit like they treat maintenance on their car."
Depression is under-reported said the 51-year-old, who has practised for six years in the emirate.
"A lot of people are afraid if they look at their depression that they will discover it is a much bigger problem than they realise. But these things are very treatable. "And, of course, prevention is so much a better choice than waiting for a bigger problem." Depression can result in a number of outcomes, said Mr Alden, particularly when individuals try to deal with it on their own. He said people often "self-treat in ways that are not particularly helpful, with say alcohol or spending or other distractions that have a higher social cost in". "Or you can be always so occupied, without realising it, that you are never actually 'with' people you are with – you are always in the past or the future."  Certain medical conditions can also trigger depression, he said.
"Any disease that is inflammatory in nature – diabetes, metabolic syndrome – all these can bring on depression," he said. "So often what makes depression so serious is when you are battling other conditions. What we call the tri-factor is when there is also substance abuse involved. "When you have that chronic condition, depression and substance abuse, that is a very powerful combination."

Untreated, depression could have a profound effect on a person's mental health.
"Your brain can start to take that [depressed state] as normal. If you get a new puppy you are training the puppy to certain behaviour. In the same way we have a similar animal effect on our brain and we can essentially train ourselves to be depressed. Not just being negative, but actually teaching our nervous system that being out of balance is the balance."
Deema Sihweil, clinical director and psychologist at the Carbone Clinic in Dubai, said many people had a difficult time understanding that what they may be feeling are symptoms of depression. "Because symptoms can vary quite considerably, especially between men and women, people may not realise that they are experiencing an episode of depression," she said. "For example, a common symptom could be some sort of physical pain, like stomach aches, headaches, muscle tension." Poor sleep, fluctuating appetite or repeated illnesses because of lowered immunity are other physical manifestations of depression, she said. Depression is often under-reported because it still has a "bad reputation", said Dr Sihweil said.
"People have a hard time admitting that they are depressed, believing that admission of depression is somehow a show of character weakness, helplessness or powerlessness over their ability to regulate their emotions or solve their own problems. "This is hardly the case. While almost everyone has or will experience bouts of depression, not everyone will report it, take it seriously enough to work through or admit it. "Depression is a natural human experience that often has very little to do with one's character. The stigma around depression must be lifted." However, people often fear depression, she said. "It can be a great hindrance in one's life and be painful when left untreated. People are often afraid that depression can last a lifetime, or that he or she will never be happy again. "But working through a depression can ultimately lead to a better life and peace of mind. Of course, in very severe clinical cases of depression where suicidal tendencies feature, we must take it seriously because, most often, people want to 'kill the pain', not their lives." Article in The National