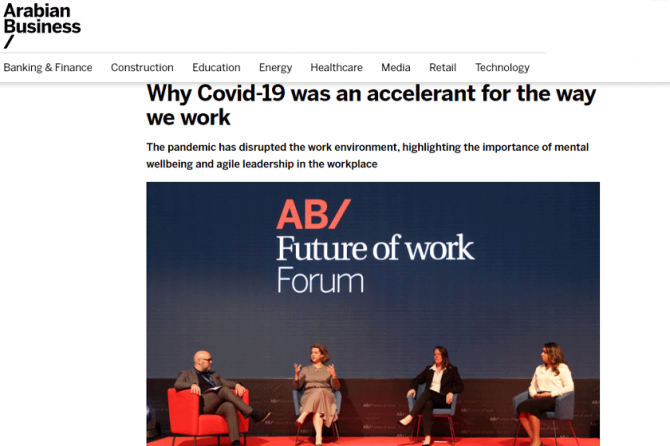 The pandemic has disrupted the work environment, highlighting the importance of mental wellbeing and agile leadership in the workplace
Coronavirus has disrupted the 9 a.m. to 6 p.m. working style and brought forward a new reality of remote working and a focus on the importance of mental well-being in the workplace.
As offices gradually re-open, the question on everyone's mind is whether companies will revert back to the previous way of working or whether the shifts that happened during the pandemic have permanently altered the future of work.[…]
One of those areas which companies need to focus on is the mental health and wellbeing of their employees as they deal with the uncertainties of the new reality they are in, explained Aamnah Husain, counselling psychologist, German Neuroscience Centre.
This focus on mental wellbeing has led employees to be more appreciative of a corporate culture where they have flexibility to set their own schedules and where a work life balance is nurtured […]
The full and original article was published in Arabian Business