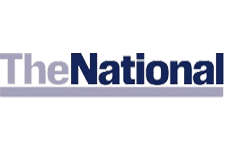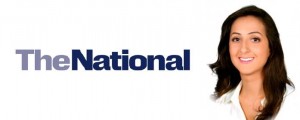 ABU DHABI // Using psychology in classrooms can help improve pupils' performance and behaviour, academic and health experts say.
They are calling for it to be used in schools to help youngsters manage stress and to assist gifted and talented children, who are often neglected.
"Addressing issues of poor behaviour that proves to be a cause for concern for teachers, students and parents is critically important in schools," said Peter Winder, principal of Al Diyafah High School in Abu Dhabi.
"A corporate policy detailing the teachers' expectations across the school and involving the students in shaping the content of the policy, including the consequences of inappropriate conduct that breaks the agreed school and classroom behaviour code, is a crucial feature of every school."
The school has started using trainee therapists and has established a multi-sensory room where pupils can relax.
"I have also arranged a masseuse to work in the school to relieve stress to improve the students' performance, as colleagues have enthusiastically informed me of the benefits," Mr Winder said.
"All of these supplementary strategies support a core commitment to provide the correct ethos, culture, support and discipline policy to improve student behaviour in school."
Health experts said psychology practices could help children with attention disorders.
"If a child has attention deficit hyperactivity disorder, the teacher who is not trained in psychology and understanding children's behaviour can get frustrated with the child," said Noora Kobty, a counselling psychologist at the German Neuroscience Centre in Dubai.
"That could have detrimental effects on his education.
"When I worked in schools, one of the biggest challenges I came across with teachers is that they wanted assistance with classroom management and strategies to deal effectively with students' negative or disruptive behaviour."
Ms Kobty, a former school counsellor, said disruptive children could ruin the learning environment for others and lead to gifted and talented students feeling unchallenged.
"Teachers should be trained in using psychology practices in their classrooms because it is a tool to deal with children's different personalities," she said.
"I noticed that problematic children were often neglected in class, not because the teacher did not care about teaching them, but because they did not have the tools to do so.
"Children with learning disabilities were not cared for in the right way and gifted and talented students were also neglected for these specific reasons."
Ms Kobty said teachers should be trained in acknowledging academic outcomes and in social and behavioural practices.
Teachers agreed.
"People sometimes have an impoverished view of schools," said Michael Drennan, head of psychology at the Dubai British School.
"They think they're just factories for producing grades. Poor schools are, but a good school is a community and a family of sorts as well, so it's important to have a culture in which we promote a feeling that people want to belong and participate.
"When people feel they belong, they'll be much more positive with others and they'll work much harder."
Mr Drennan said psychological research showed that high levels of stress among children could damage thinking, sleeping patterns and cause long-term physical damage.
School regulators have put an emphasis on inspecting interaction between teachers and students.
"When students are provided the support they need to be successful in the classroom and life, their school-related stress is reduced," said Fatma Belrehif, director of the Dubai Schools Inspection Bureau.
"When judging the quality of teaching, inspectors observe the interactions with students and examine the strategies used to meet their individual needs.
"Inspectors also focus on the strategies that teachers use to motivate students. They look for interesting content, enthusiasm, presentation encouragement of reluctant learners and the use of praise and constructive criticism.
"When the teacher is positive and encourages students, they are keen to learn and take pride in their school work."
Abu Dhabi Education Council said students should receive age and gender appropriate rewards and recognition for positive behaviour.
Read more: http://www.thenational.ae/uae/education/calls-for-psychology-in-uae-schools-to-improve-pupil-behaviour#ixzz2iQtiAigj