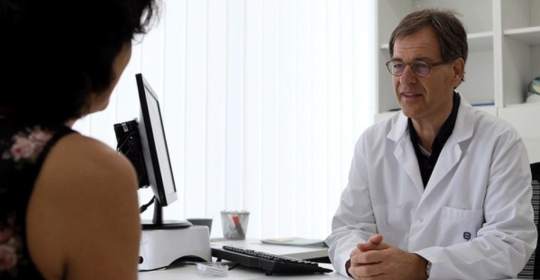 Full article originally published in: The National | Nick Webster | Dubai | March 11, 2017
It's usually thought of as a cosmetic treatment that can make people look younger. But now Botox injections are being used to relieve the misery of migraine sufferers.
Those with chronic neurological conditions, neck pain, muscle cramps, twitching eyelids or even excessive sweating could benefit from injections.
Doctors at the German Neuroscience Centre have used Botox on patients who may have developed a resistance to conventional medication or suffer its side effects.
Neurologist Dr Manio Maravic said: "We see many who are in need of this kind of treatment and would benefit from it, but are often not aware of those benefits.
"Many are assuming that Botox is used only for cosmetic treatments. It is particularly useful for pain management in patients with advanced migraines."
[…]
Dubai resident Anekka, 32, had been plagued by persistent headaches for about six months because of neck spasms that made it hard to sleep and focus at work. "I was taking regular pain killers but they were upsetting my stomach and were not working effectively," she said.
"In August, I went to the doctor, who asked if I would be interested in trying an alternative treatment, When he said Botox, I was surprised, as I hadn't heard it was used for pain management."
The treatment worked, and Anekka has since been free from the headaches associated with the unnamed neurological condition she was diagnosed with by doctors at the German Neuroscience Centre.
Full article originally published in: The National | Nick Webster | Dubai | March 11, 2017
Source: The National