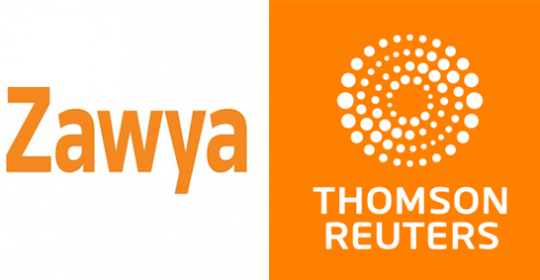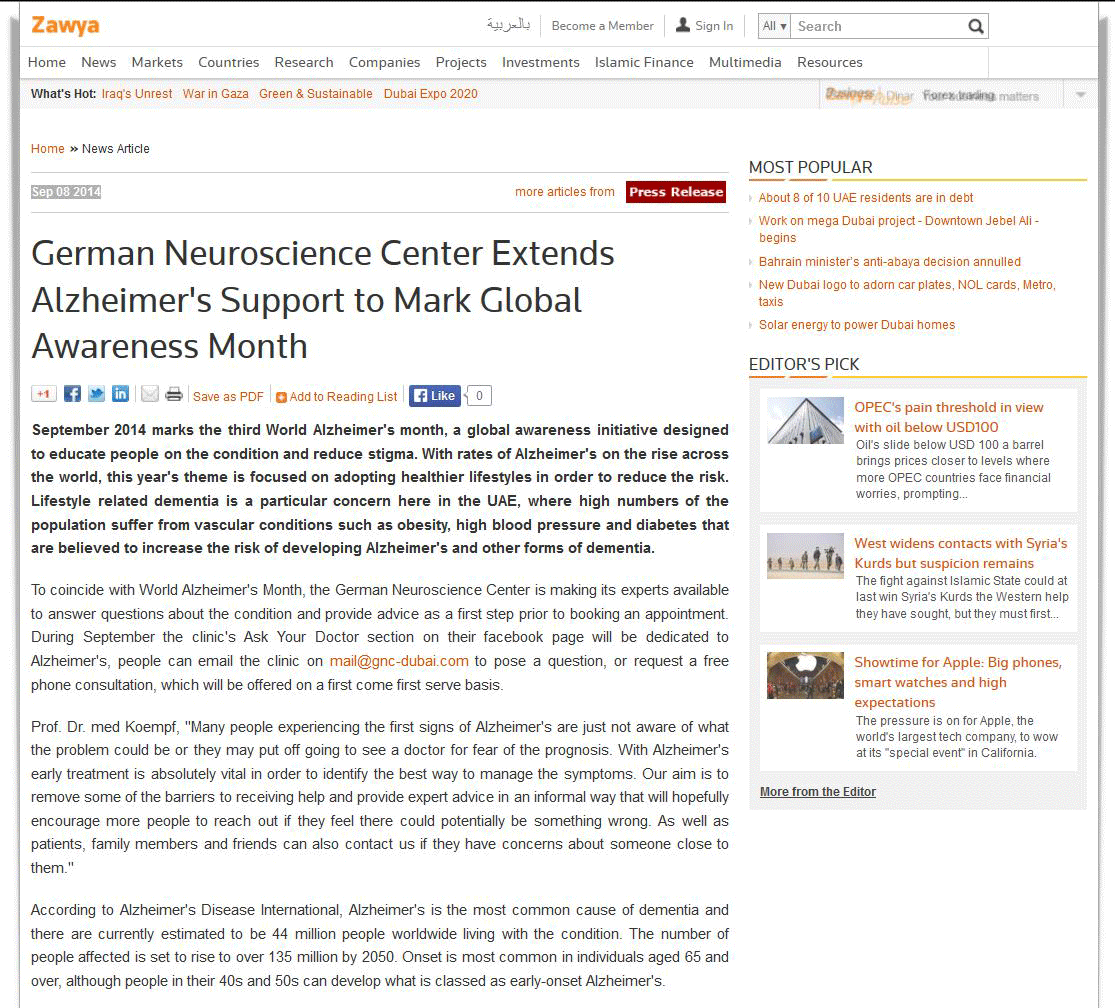 September 2014 marks the third World Alzheimer's month, a global awareness initiative designed to educate people on the condition and reduce stigma. With rates of Alzheimer's on the rise across the world, this year's theme is focused on adopting healthier lifestyles in order to reduce the risk. Lifestyle related dementia is a particular concern here in the UAE, where high numbers of the population suffer from vascular conditions such as obesity, high blood pressure and diabetes that are believed to increase the risk of developing Alzheimer's and other forms of dementia.
To coincide with World Alzheimer's Month, the German Neuroscience Center is making its experts available to answer questions about the condition and provide advice as a first step prior to booking an appointment. During September the clinic's Ask Your Doctor section on their facebook page will be dedicated to Alzheimer's, people can email the clinic on mail@gnc-dubai.com to pose a question, or request a free phone consultation, which will be offered on a first come first serve basis.
Our aim is to remove some of the barriers to receiving help for Alzheimer's patients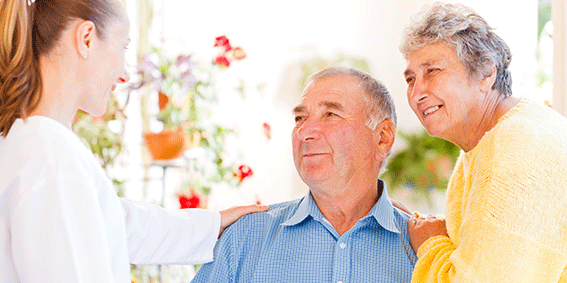 Prof. Dr. med Koempf, "Many people experiencing the first signs of Alzheimer's are just not aware of what the problem could be or they may put off going to see a doctor for fear of the prognosis. With Alzheimer's early treatment is absolutely vital in order to identify the best way to manage the symptoms. Our aim is to remove some of the barriers to receiving help and provide expert advice in an informal way that will hopefully encourage more people to reach out if they feel there could potentially be something wrong. As well as patients, family members and friends can also contact us if they have concerns about someone close to them."
According to Alzheimer's Disease International, Alzheimer's is the most common cause of dementia and there are currently estimated to be 44 million people worldwide living with the condition. The number of people affected is set to rise to over 135 million by 2050. Onset is most common in individuals aged 65 and over, although people in their 40s and 50s can develop what is classed as early-onset Alzheimer's.
Sep 08 2014, ZAWYA, Link