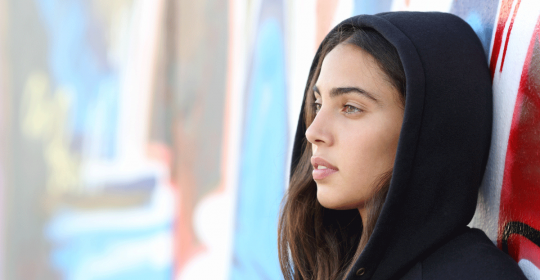 Shocking results have been revealed by a recent US study. 1 in 9 teens is suffering from depression. That's roughly 2.7 million teens nationwide in the age of 12 -17.
The recently published report "State Estimates of Major Depressive Episode among Adolescents: 2013 and 2014" included 39,600 adolescents and searched for signs of depression.
A major depressive episode was defined using the diagnostic criteria from the DSM4 (Diagnostic and Statistical Manual of Mental Disorders).
Compared to the previous year the depression rate rose from 9.9% to 11%.
These findings are alarming. The authors mention: "Depression has been shown to affect adolescents' physical, emotional, and social development. Adolescents who suffer from depression are at increased risk for substance use, high-risk sexual behaviors, problems at school, problems with peer and family relationships, and suicide attempts"
Immediate action is necessary. According to the report more awareness for the disease and its symptoms is needed. Moreover screening for adolescent depression should be increased and information about effective treatment should to be available.
"Nearly two-thirds of adolescents who had past year MDE did not receive treatment for depression in the past year." This needs to be changed.
Depression is the most common psychiatric disease in the world. There are very effective ways of treatment. Our German specialists in Dubai explain how.
Source: CBHSQ