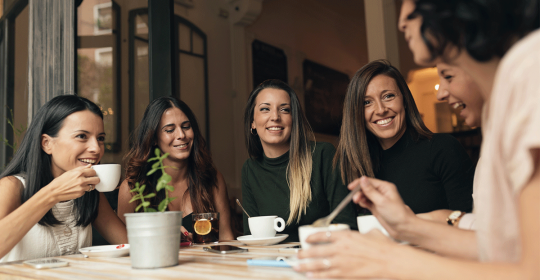 The German Neuroscience Center is hosting free support groups all women in the UAE. This support group is specially designed for females and hosted by American Board certified psychologist Fadwa L. Lkorchy.
Topics
• Relationship issues
• Communication
• Conflict resolutions
• Personality development
• Parenting skills
• Mental illness
•  Others
What's the benefit of a support group?
Besides the professional psychological treatment, people benefit from a support group in many ways:
• Find people with similar problems who understand your situation
• Find friends and a network of support, getting out of isolation
• Gain practical advices from people with experience (who is the best doctor for your disease, experience with medication or other treatments, life style adjustments etc.)
• Gain knowledge about the condition
• Gain power to control the disease better
• Gain coping skills
• Thus improving the disease itself
When and where can I find a support group?
Location: here
Time: 7-8pm
Date: Every third Tuesday of a month
Important: Please let us know if you want to attend. To arrange the venue we need to know how many people are coming. Call us on 04 4298 578
How much does it cost?
Our support groups are free of charge. This is a possibility for our clinic to give back to the community. All expenses are covered by us.
I am not sure…
Understandable. To speak in front of other people about private issues is not easy. But why you don't try it just once?
Leave a reply →