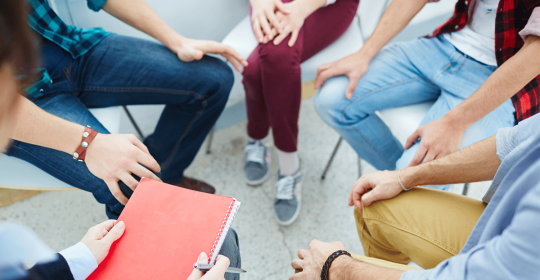 The German Neuroscience Center is hosting free support groups for teenagers in the UAE. The format is designed to provide a confidential environment for teens between 12 and 18 years old to discuss and to learn how to deal with issues of life, stress in school or at home, negative feelings, frustration, issues of self-esteem and other challenges.
Largest cause of the burden of disease among young people
The World Health Organization (WHO) cites mental health problems – in particular depression – as the largest cause of the burden of disease among young people. According to statistics shared by Young Minds in the United Kingdom:
• 1 in 10 children and young people aged 5 to 16 suffer from a diagnosable mental health disorder.
• The number of young people aged 15 to 16 with depression nearly doubled between the 1980s and the 2000s.
• Nearly 80,000 children and young people suffer from severe depression.
• More than half of all adults with mental health problems were diagnosed in childhood.
The meetings will be led by American Board certified psychologist Fadwa L. Lkorchy, from German Neuroscience Center, who believes that both children and parents are in need of more help to cope with common issues facing families. She explains:
''teen mental health is a huge concern, especially as incidences of depression, self-harm and suicide are all on the increase amongst adolescents."
"Whilst teens face similar issues all over the world, such as academic pressure, bullying, sexuality and online safety, they are exacerbated in a place like the UAE where a mix of cultural values can make it even harder to establish an identity and achieve a sense of freedom.''
She adds: ''It is vital to tackle these problems early on and equip children with the necessary coping mechanisms to help them deal with pressure, in order to minimise problems like depression later on. Many parents have told us they want their teens to have somewhere to go for the kind of impartial help and advice they cannot get at home.''
When and where can I find a support group?
Location: here
Time: 7-8pm
Date: Every first Saturday of a month
Important: Please let us know if you want to attend. To arrange the venue we need to know how many people are coming. Call us on 04 4298 578
Location
German Neuroscience Center, JLT Branch, Jumeirah Lakes Towers, Cluster I, Platinum Tower 2806. To book your place contact 04 4298 578
Prices
The support group is completely free of charge.