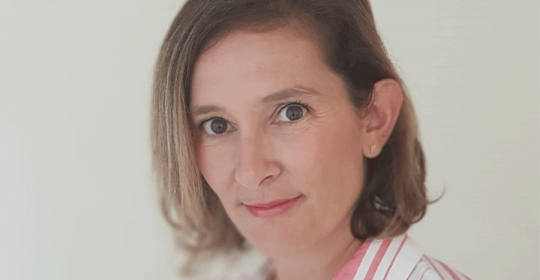 Profile

Marriage & Family Counsellor

Evelyn Heffermehl is a Marriage and Family Therapy Counsellor with the German Neuroscience Center. She obtained her M.A (Master of Arts) in Marriage and Family Therapy with Northcentral University (United States).

Prior to joining GNC, Evelyn completed her advance training in Emotionally Focused Couples Therapy (EFT) with Dr. Susan Johnson, one of the world's leading expert in the field of couple therapy and in the treatment of relationship distress. EFT is recognized today as one of the most effective treatment approaches to helping couples in distress move towards a safe loving bond (http://iceeft.com/eft-research/).

Evelyn has been working almost exclusively with couples for the past 3 years using the EFT treatment model. Her specialization and expertise lie in the treatment of couple distress.

She is truly passionate about helping people create deep, meaningful relationships and believes in the healing power of safe, loving relationship to support the treatment of various conditions, such as depression and anxiety who are shown to be linked to relational distress.

Evelyn thrives on helping romantic partners move their relationship from despair and isolation to a safe, loving bond.

In 2009, Evelyn obtained her coaching certification from The Coaches Training institute (CTI)- one of the leading coach training institutes globally- as a Certified Professional Co-active Coach (CPCC). Evelyn is also trained by the Center for Right Relationship (CRR Global) as an Organization and Relationships Systems Coach and has worked with larger systems such as teams in organizations.

As a coach, Evelyn helps her clients move towards their desired life and career goals.

One of Evelyn's unique strengths lies in her ability to combine powerful coaching tools and skills with therapeutic depth and knowledge.

Prior to her career in coaching and therapy, Evelyn practiced as an attorney at law at the Brussels bar for 3 years after graduating with a masters in European Law from The College of Europe, Bruges, in 2003.
© GNC, German Neuroscience Center Dubai (Neurology, Psychiatry, Psychology, Counseling, Dubai, UAE)