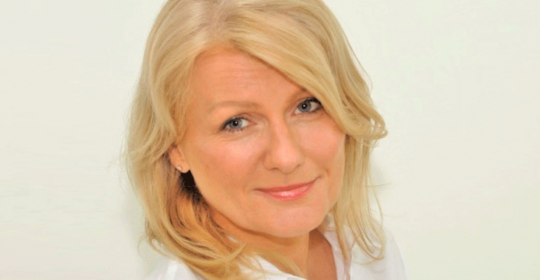 Senior Consultant in Neurology
Dr. Jacobs is a specialist in Neurology with a vast experience in Psychiatry who found her way to Dubai. She was born and grew up in the beautiful countryside around Cologne in Germany. After her A-level she went to Berlin to study Philosophy and Medicine at the Free University (FU Berlin).
In 2000 she completed her Facharzt apprenticeship successfully in Neurology in Berlin and worked until 2003 as Consultant in Neurology in different Hospitals in the Center of Berlin.
Amongst the many things she did in Berlin she performed numerous electroneurographical and myographical studies in a specialized practice in Hackesche Markt in Berlin. In addition She helped developing a new Hospital ( Medianklinik Gruenheide ) dedicated to the Rehabilitation of neurological and neurosurgical disease. She worked many years in Psychiatry including old age, Dementia and Psychosis unit. She worked closely with the drug addiction team and lead an outpatient clinic for mentally unstable patients.
She has a vast knowledge and experience pertaining the whole spectrum of Neurology, Psychiatry and Rehabilitation. Dr. Jacobs acted as a medical adviser in Neurosurgery. In 2003 she accomplished the British Physicians license and went to England and worked there in different hospitals. Including Kings College Hospital in London, and in Brighton and Sussex University Hospital within the Neuroscience Unit in the Hurswood Park Neurological Centre.
She is a member of the Royal College of Physicians in London as well as a member of the Aerztekammer Frankfurt in Germany.
Dr. Jacobs always worked in leading positions and taught students of different University Hospitals because of her comprehensive knowledge and experiences. She has a charismatic and warm personality and likes to inspire her team to work closely together to enhance medical performance and ensure the highest standards of care for her patients. Travelling is one of her hobbies and that's how she got to know Dubai. She was fascinated by the city and decided to come back and bring her expertise to the German Neuroscience Center. Dr. Jacobs speaks English like a native speaker and she enjoys contact with different cultures. Another hobby of her is horse riding and Dubai is a nice place to practice it.
Dr. Jacobs achieved her Dubai Health Care City license in February 2013 and is now one of the core members of the GNC. She is actively involved in the development of the Center and envisions the integration of German Standards in the Dubai Health Care City. Her special interests are Headache Syndromes, Movement disorders and Neuropsychiatry. She also has an expertise in diagnosing and treating Sleep disorders. She is welcoming patients from all over the world in Dubai and is looking forward to meeting you.
GNC, German Neuroscience Center (Neurology, Psychiatry, Psychology, Counseling in Dubai, UAE)
Leave a reply →