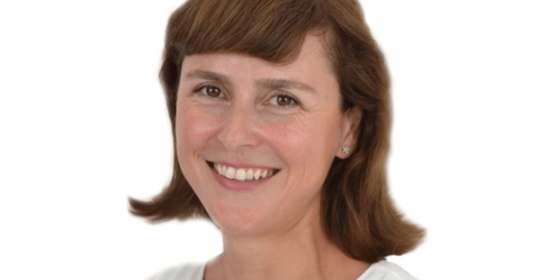 Profile

Selma Yanik is a German Board Certified Child & Youth Psychotherapist and Social Pedagogue.

Selma received her degree in Child & Youth Psychotherapy from the well-established institute of Akip (University Hospital Cologne). Her focus has been on prevention programs utilizing cognitive behavioural, interpersonal and family-based strategies.

In addition, Selma received a degree in Social Education from the University of Applied Sciences in Dortmund/Germany. There she worked within the framework of an integrated approach as a socio-educational counsellor, where the focus was to empower parents and children to fulfill their own goals in life.

She has a vast amount of professional experience in dealing with

· ADHD (Attention Deficit Hyperactivity Disorder)

· Anxiety Disorders (Bullying victims, Performance/ Social and Specific Anxieties, Panic attacks)

· Oppositional behaviour

· Depressive Disorders

· Somatization disorders

· Obsessive-Compulsive-Disorders (OCD)

· Eating Disorders

· Autism-Spectrum-Disorders

Furthermore, she completed the Triple P (Positive Parenting Program) Provider Training Course, which is designed to prevent – as well as treat – behavioural and emotional problems in children and teenagers. It aims to prevent problems in the family, school and community before they arise and to create family environments that encourage children to realize their potential. She has consulted with parents on difficult issues at home and has facilitated parenting classes in a variety of settings.

Selma's professional experience includes working in a Social Services Department (Germany). The main focus of her work was marriage and educational counselling, vocational guidance and special tuition for children with learning difficulties.

The study of Psychotherapy enabled her to gain a deeper understanding of psychological disorders and different therapeutic approaches. The main focus of her study was cognitive behavioural psychotherapy (CBT). It is the most widely used evidence-based psychosocial intervention practice for improving mental health. CBT focuses on the development of personal coping strategies that target solving current problems and changing unhelpful patterns in cognition (e.g. thoughts, beliefs, and attitudes), behaviors, and emotional regulation. However she is convinced that a variety of therapeutic methods such as Systemic Family Therapy, Shema Therapy (J.Young), Dialectical Behavior Therapy (M.Linehan) and Mindfulness can only improve the effect of the therapy.

She has also worked in a Psychiatric day clinic in Gelsenkirchen (Germany) and treated many clients in the University Hospital, where the focus was on ADHD, Dissocial Disorders, Depression, Anxiety, Mutism, Autism and Obsessive Compulsive Disorder. Whilst at 'Autismus Therapie Zentrum (ATZ) Köln' (Autism Center Cologne) she worked for one year with autistic children using different types of intervention and training programs, such as ABA and PECS. She enjoyed working in a professional team of therapists and also working closely with parents, who were involved in the development of their children.

Moreover, her professional experience includes the role of a Director of a Kindergarten in Germany for several of years.

How she makes a difference to the lives of children and adolescents:

• In-depth case history
• thorough psychological examination
• treatment planning with parents and their children
• strong relationship

In her experience, psychoeducation is one of the main focuses in psychotherapy and more often a process. It involves providing information to the youth and their family about their mental health issues and evidence-based treatments. The goal is to help them to develop a better understanding of the behaviour, which causes problems. She believes that a shared treatment plan with the parents, especially regarding reinforcement of positive behaviour, is one of the key aspects of an effective therapy.

She uses games (toys, drawings, board games, role play etc.) as an important and engaging way to build the therapeutic relationship, while assessing a child's strengths, as well as areas where there is room for development. Games can provide insight into a child's functioning in multiple areas, and adding a therapeutic twist can make games highly adaptable to many clinical issues (ex. social skills, impulse control, traits etc.). Through a combination of talk and play, she gives the children the opportunity to gain a better understanding and manage their conflicts, feelings and behaviour. Her main focus has always been to examine the potential within the clients to help them use their resources as effectively as possible. Some children for example love to visualize and demonstrate their strengths on a poster.

Therapy is a process, where all participants are paddling together in a boat, looking forward not only to the destination, but also to the exciting journey itself.

Selma Yanik was born in Dortmund and is married with 3 children, aged 22, 14 and 8. She has been living in Dubai for over 5 years. Her passion and life challenge has been to balance family life with work and to support children throughout different stages of development. The Mindfulness-Based Stress Reduction (MBSR) program, which she attended while living in Germany, helped her significantly to 'focus on the present' and to increase a 'non-judgmental awareness'. She loves to keep herself physically fit by playing badminton as part of a group of women of different ages and cultural backgrounds.

Selma Yanik is fluent in German, Turkish and English.
© GNC, German Neuroscience Center Dubai (Neurology, Psychiatry, Psychology, Counseling, Dubai, UAE)
Leave a reply →