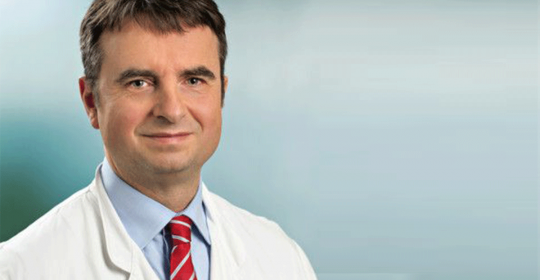 Profile

Dubai Neurologist

Professor Krakow is Head Physician and Medical Director of the Asklepios Neurological Hospital Falkenstein, a large and renowned specialized hospital for neurology and neurological rehabilitation in Königstein, Germany since 2007.

After studying medicine in Germany, Austria and the United States, Professor Krakow started his training as neurologist at the University of Heidelberg, Germany in 1995. From 1997 until 2000, Prof. Krakow worked for the National Hospital for Neurology and Neurosurgery, London, UK und received a PhD from the University College London for his scientific work in the field of epileptology. Later, he completed his neurological training at the Department of Neurology, Goethe University Frankfurt, and subsequently became Consultant Neurologist of the Department, and in 2014 Professor of Neurology of the Goethe University Frankfurt. Beside neurology, he became also specialist for sleep medicine in 2006 and was head of the neurological sleep laboratory at the University Hospital Frankfurt, Germany.

His particular medical and scientific interests include:

• Stroke and its prevention and rehabilitation

• Epilepsy

• Parkinson's disease

• Restless legs syndrome

• Sleep disorders

• Dementia

• Headaches, Migraine

• Vertigo, Dizziness

• Pain

• Others

Beside these topics, Professor Krakow is also experienced in all other neurological diseases due to his longstanding professional career.
© GNC, German Neuroscience Center Dubai (Neurology, Psychiatry, Psychology, Counseling, Dubai, UAE)