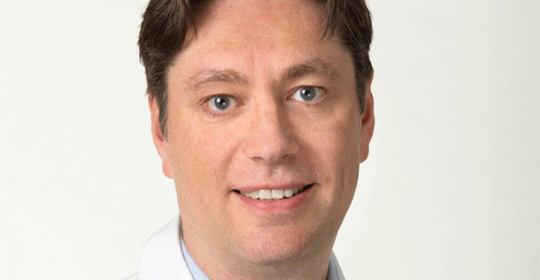 Profile

Dr Carl-Johan Ramberg is an exceptional Neurologist with more than 20 years of professional experience in treating all kinds of neurological diseases.

Moreover, he holds four board certifications including Sweden, Norway, Ireland and Dubai.

During his exceptional career, he gained extensive knowledge and became an expert in neurological disorders such as:

• Neck- and Back Pain

• Migraine and other Headaches

• Botox treatment for Dystonia's and Headache

• Parkinson's Disease and other Movement Disorders

• Stroke

• Epilepsy

• Multiple Sclerosis

• Vertigo

• Dementia

• Peripheral Neuropathies incl Polyneuropathy

•  Other Neurological Diseases

In 1998, he graduated as the best Neurology student in his class, from Medical School at Umeå University Hospital, Sweden, which is currently ranked as the No. 1 University Hospital in Sweden.

After internship at Örebro University Hospital, Sweden, he completed his specialist training as a Specialist Neurologist in 2005 at Linköping University Hospital, Sweden, which is currently ranked as the No. 2 University Hospital in Sweden, with ratings the last years as number 1 or 2.

After working as a Specialist Neurologist at Linköping University Hospital in Sweden, he became Consultant Neurologist at Innlandet Hospital Trust in 2005, Lillehammer, Norway, one of Norway's largest hospitals with more than 10 000 employees covering a population of about 400 000 people. During the 10 years as a Consultant Neurologist at the hospital, he was ranked as the most frequented Neurologist in the hospital and obtained vast experience seeing and treating all types of neurological patients.

Dr. Ramberg has broad Neurological experience of all sorts of neurological Disorders, with sub specialization in Movement Disorders and is a Member of The Movement Disorders Society since 2006.

Moreover, Dr. Ramberg participated in a Parkinson's Disease research project and attended a large number of movement disorders clinics at The National Hospital of Neurology and Neurosurgery, Queen Square, London.

Dr. Ramberg was featured on the front page of several Norwegian newspapers for his work of improving the Stroke and Parkinson's care in Norway. Moreover, he received 3 times the known "Today's rose" for patient satisfaction.

Sharing his knowledge with his patients and colleagues is important for Dr. Ramberg. He led the education committee and was in charge of Neurological education and training at the Neurological Department at Innlandet Hospital Trust, Lillehammer, Norway, from 2011 until 2015. During that time, he made major improvements in the guidance and education of doctors at the Department of Neurology.

In 2015 he started working as a Consultant Neurologist at the private Hospital Volvat (Capio) in Oslo and Fredrikstad, Norway, one of Europe's leading healthcare companies with 12 000 employees, offering services in Sweden, Norway, Denmark, Germany and France.

In 2016, he also started to work as a Consultant Neurologist at Sandvika Nevrosenter outside Oslo – Norway's largest private Neurological Clinic and Headache Specialist Clinic.

In his free time, Dr. Ramberg has for about ten years played the Clarinet in Lillehammer Symphony Orchestra in Norway, and before that in several other orchestras in Sweden. He has also recorded CD's with choirs like Örebro Chamber Choir in Sweden, that also took him to Oregon Bach Festival, USA, as guest artist.
© GNC, German Neuroscience Center Dubai (Neurology, Psychiatry, Psychology, Counseling, Dubai, UAE)