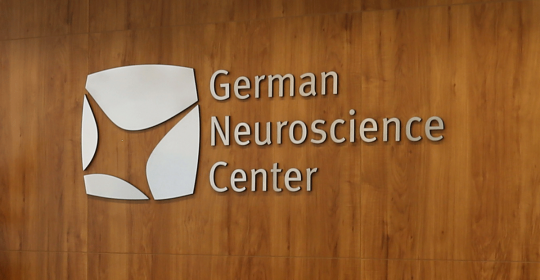 Your Neurologist, Psychiatrist, Psychologist & Counselor in Dubai
What makes us different?
Since more than 10 years GNC is the leading clinic for Neurology, Psychiatry and Psychology in the UAE. Our 2 world-class facilities are based in the prime locations of DHCC and JLT and equipped with the latest technology. But that's not what makes us unique. Our difference is in the exceptional quality of our renowned healthcare professionals. Since the GNC first launched we have strived to build a team of the world's best doctors in the fields of neurology, psychiatry, psychology and counselling.
Quality of our healthcare professionals

Neurology

Four German University Professors with different specializations in neurology. Moreover, five German Senior Consultants with minimum professional experience of 25 years.

Psychiatry

Four Senior Consultants in Psychiatry from Germany and Holland.

Education

All physicians completed their full education, training and practice in Germany, Austria, Holland or USA.

Experience

Exceptional professional experience. Prof Koempf (over 34 years'), Prof. Ringelstein (over 34 years'), Dr. Eva Huening (over 36 years'), Dr. Kollikowski (over 36 years'), or Dr. Marquardt (over 34 years').

In summary: The quality of our healthcare professionals is beyond comparison throughout the Middle East. If you are searching for the most experienced, world-renowned doctors you have found the right clinic.
Patient focused

In times when medicine gets more complex and specialized every day, we never forget that in the very center of our efforts there is the patient, a real human being.

What does one look for when feeling sick? Mainly, the feeling to be in safe hands and to receive the best treatment. With their excellent education and longstanding professional experience, our doctors will give you just that feeling of security you need as a patient.

You may expect enough time with your doctor to discuss all your worries and complaints as well as comprehensive up-to-date diagnostic procedures to find out what the actual cause of your complaints is. Diagnostics and treatment s are based on international guidelines guarantee the latest evidence-based Medicine.

Our patients are happy with our services and show it! Your satisfaction is our reward for all efforts, which is why we survey every step we take. We are very proud to open our records and display just how satisfied our patients are. PSS
Authority (Dubai Health Care City)

GNC (Neurology, Psychiatry, Psychology, Counselling and Biofeedback in Dubai) is located in Dubai Healthcare City, the largest medical free-zone worldwide and flagship health facility of the Government of Dubai. HRH Princess Haya Bint Al Hussein, wife of His Highness Shaikh Mohammed bin Rashid Al Maktoum, Vice-President and Prime Minister of the UAE and Ruler of Dubai is the direct Chairperson of the Dubai Healthcare City Authority (DHCA).

DHCC accommodates 2 hospitals, over 90 outpatient medical clinics and diagnostic laboratories with over 2000 licensed professionals, occupying 22 million square feet.